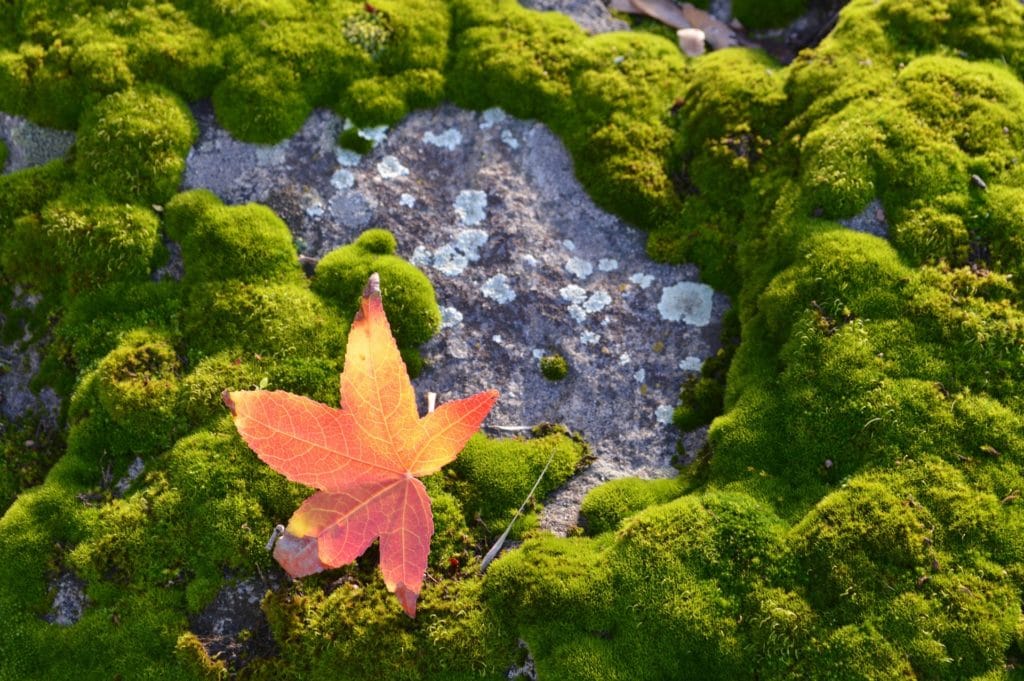 Enjoy monthly seasonal guides with ideas for how to celebrate the changing of the seasons. The monthly guides are generally 25+ pages of folklore, activities, rituals, and recipes that are great for both individuals and families.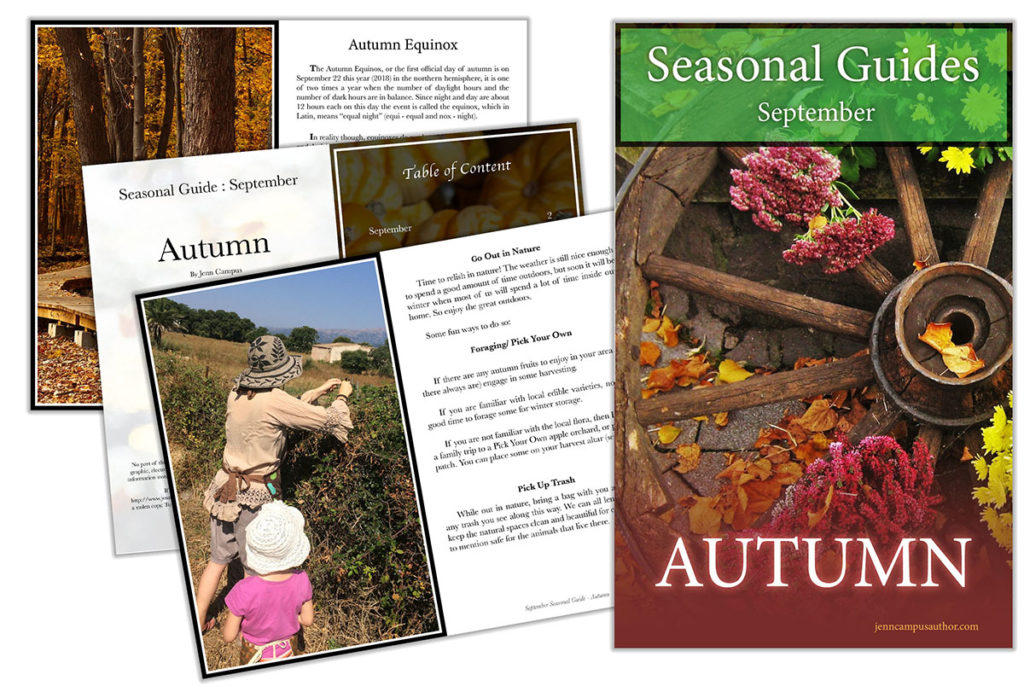 Mabon is the celebration of the harvest season. September begins with warm summer breezes and ends in crisp autumn air. There is a quality to the energy of this season, one of abundance, but also of change and new beginnings. September is like a breath of fresh air, one that I still welcome with each turn of the year. In the old Celtic calendar, the first of November was the New Year. To the ancient Celts, September was a time to gear up for and set up for the New Year to begin.
What is the Autumn Equinox?
The Autumn Equinox or the first official day of autumn is on September 22 this year in the northern hemisphere. The official equinox occurs the moment the sun crosses the celestial equator, an imaginary line in the sky that corresponds to Earth's equator. The moment is the same no matter where in the world you live. At this moment the Earth's axis is neither tilted away from nor towards the Sun. This gives us about 12 hours of daylight, and 12 hours of night on that day – a balance, an equinox.
Mabon
The end of September is generally seen as a time of harvest, and Mabon is a Pagan celebration of that harvest. But people have been celebrating the harvest across cultures for as long as we've been growing food to eat. The celebrations usually took place when the last of the grain was collected and stored for winter, for the people and animals who would be overwintered.
Today the harvest is when many people are hard at work to preserve their garden's bounty for the winter. Some people build root cellars, ferment or can vegetables in a variety of ways, or freeze their harvest to sustain them and enjoy the fruits of their labor through the winter.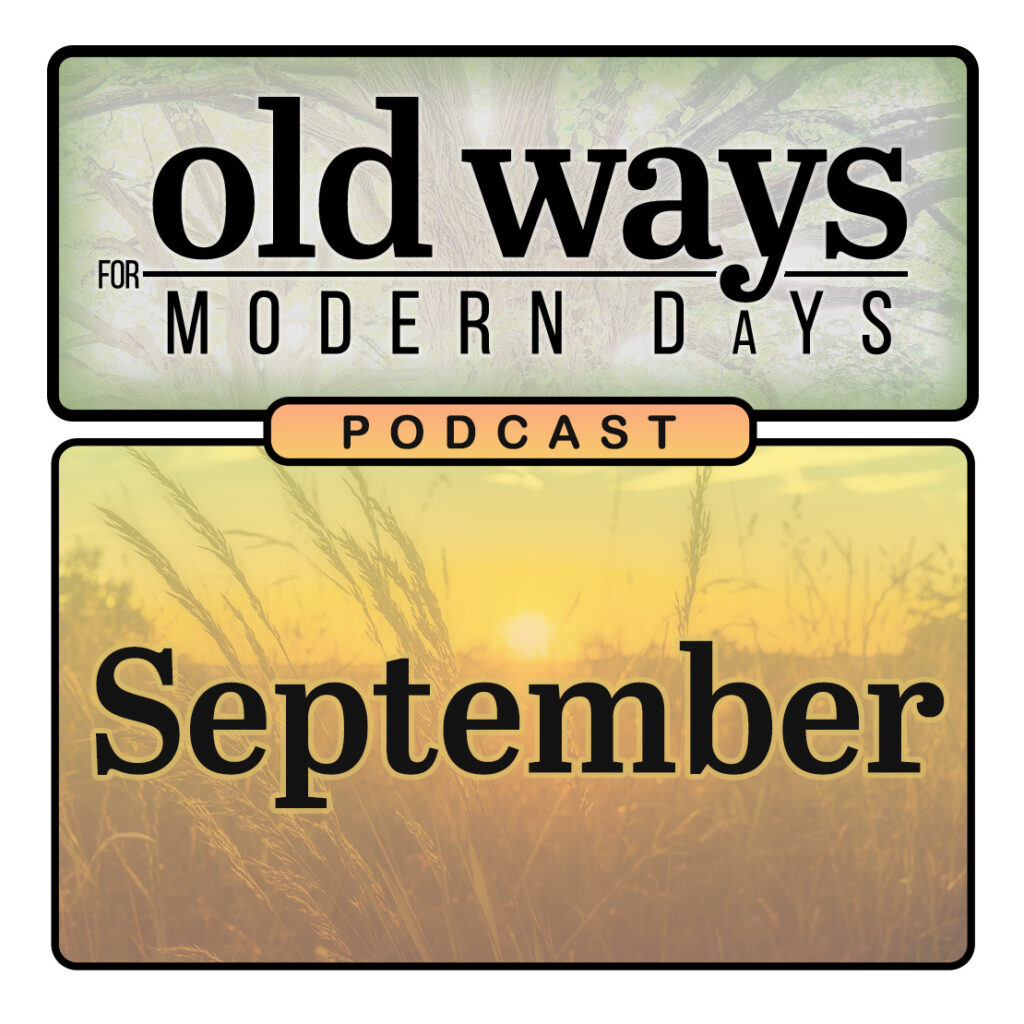 This episode explores ways to celebrate the Autumn Equinox & the Pagan holiday, Mabon. This is the first of a year-long series where we will explore the history & folklore of each month & how we can weave the magic of the turning seasons into our everyday lives.

In this episode:
*An explanation for how I use the terms Old Ways & Animism + their relevance today.
*A brief history of The Wheel of the Year— why it is an imperfect framework & how we can still use it to deepen our own observations of the holytides.
*September, Mabon & the Autumn Equinox- history & folklore
*Ways to Celebrate the Autumn Equinox today no matter your spiritual leanings
*Magic Apples: King Arthur, Avalon & the Golden Apples of Asgard
*How we can use myths to discover the Animist worldview of our Ancestors
Why We Celebrate Mabon
I adore this time of year because even in this modern world, we preserve the old ways by celebrating the harvest times. There are many gatherings of family and friends during this time between summer and autumn. It is still nice enough for a picnic on the weekend or a cookout, but also cool enough in the evenings to sit around a bonfire and talk late into the night.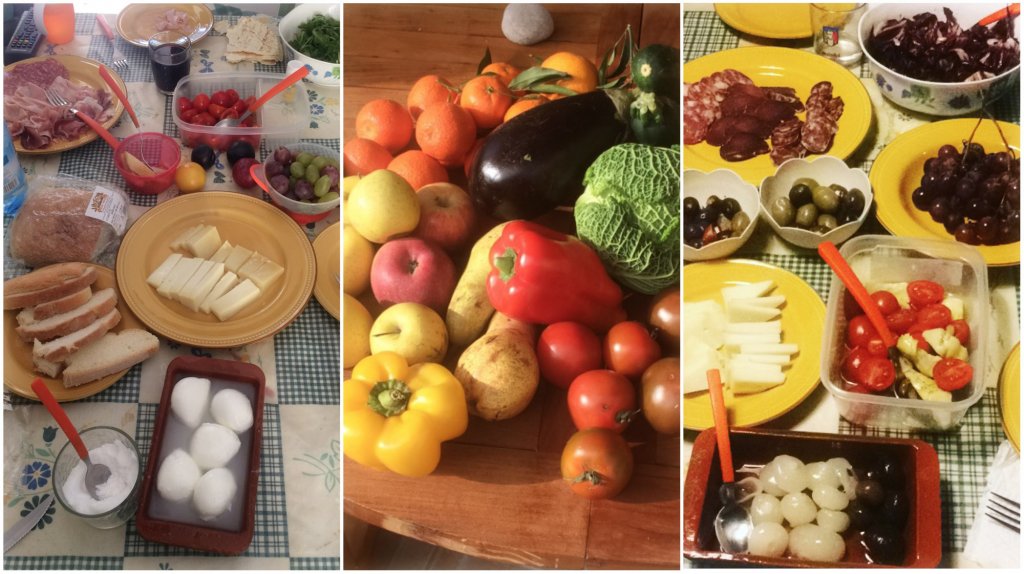 With each gathering, people bring the bounty of the season to the table. This is a time when people really relish seasonal foods, whether from their own garden, a local farm stand or market. When we do this, we celebrate Mabon. Everyone can celebrate the equinox, as it is part of our natural world and universe. You do not need to ascribe to any particular religion or spiritual practices, this is a season that is available for all to enjoy.
To enjoy seasonal fare and partake in local produce is part of human nature, a trait, and instinct that was passed down to us from our ancestors. It connects us to the land we live on, and it is easy to give thanks to the plants and animals that feed us, especially when this precious food comes to our plates from nearby. You might wish to give thanks to the food that comes to your plate during this harvest time. Talk with loved ones about where it comes from, and all the living beings who worked, and or sacrificed for the nourishing food to reach your plate.
How We Celebrate Mabon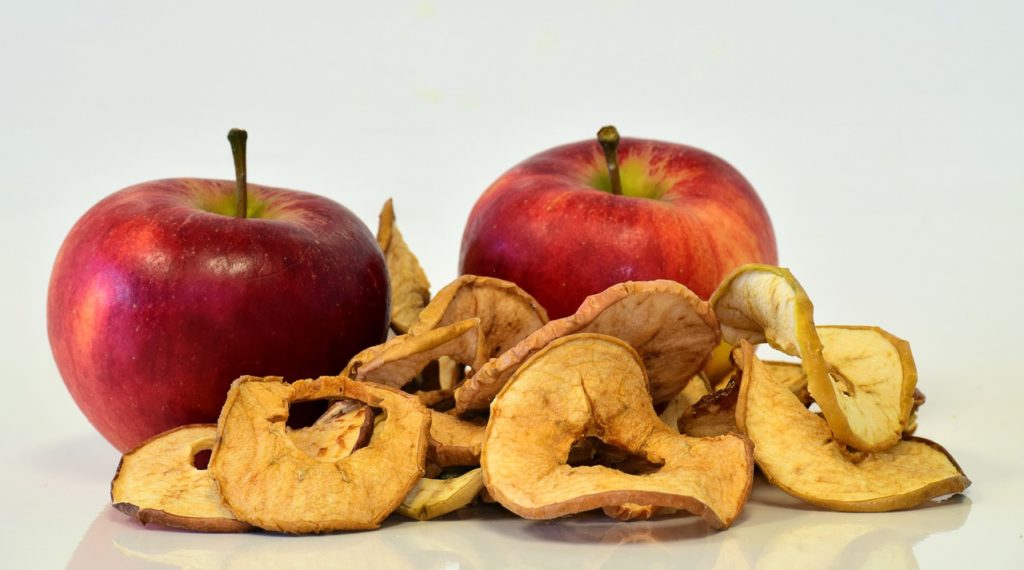 In the Seasonal Guide for Autumn, I share many ideas for how you can celebrate Mabon as an individual or with loved ones. However, the one that is an absolute must is a harvest feast. It doesn't need to be complicated, but enjoying the abundance of the season is central to the seasonal themes this time of year.
The feast could be as simple as making an apple or pumpkin pie with the produce you gathered while spending time outdoors, or you could create an elaborate feast for family and friends.
Or maybe host a potluck. Ask your guests to each bring a dish that incorporates seasonal foods and flavors. In the guide, I offer some easy to prepare seasonal recipes for inspiration. At the end of this post, I will share one of the easiest ways to save apples for the winter.
Start Practicing Hygge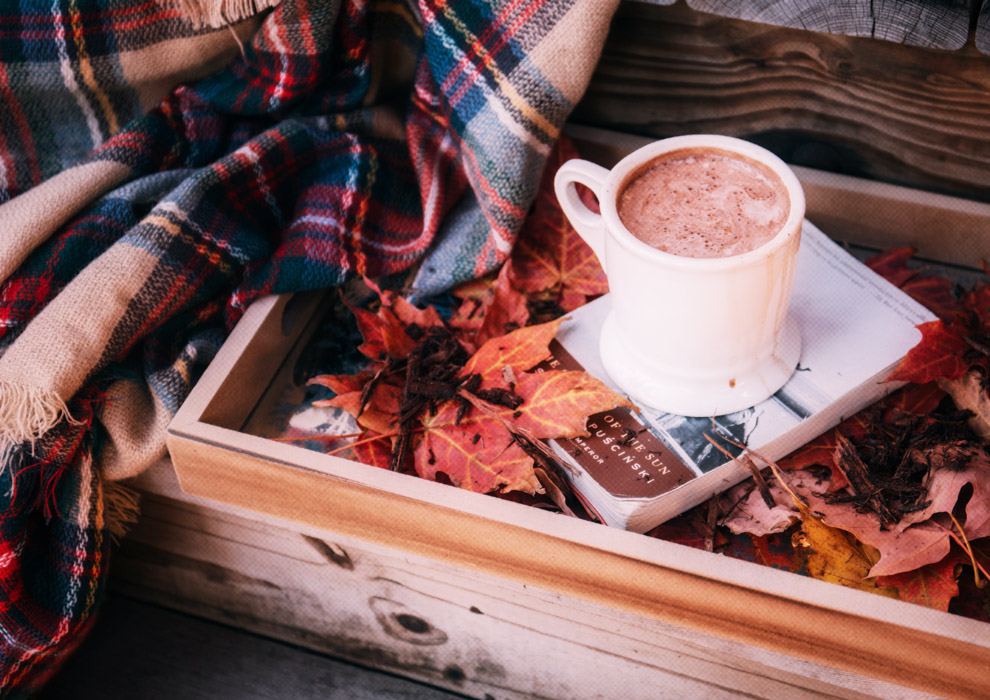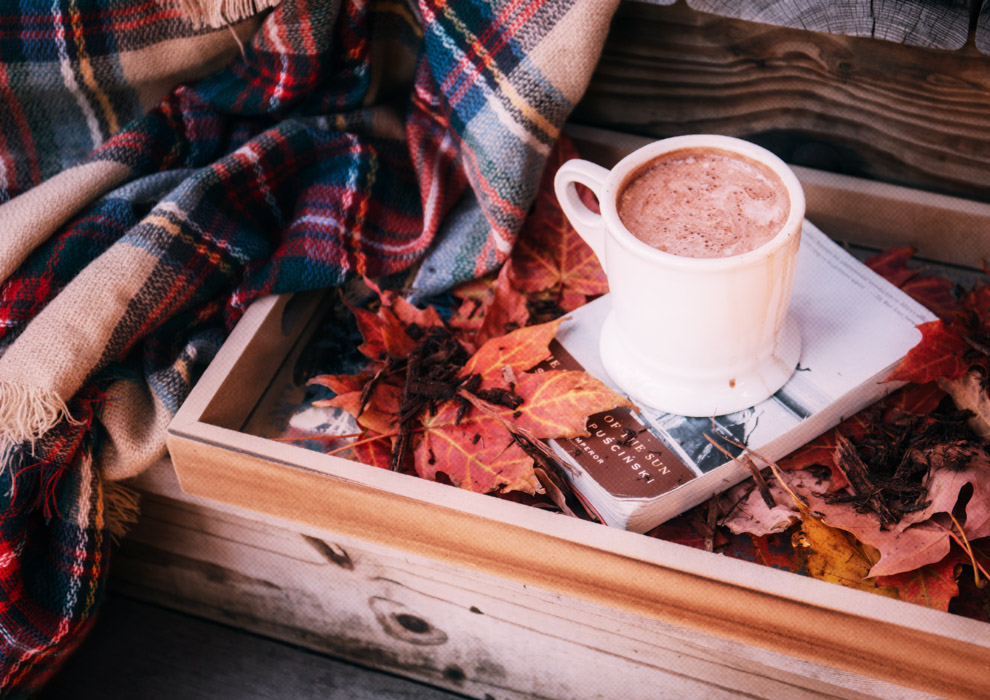 I love autumn because I love to Hygge. Hygge is a Scandinavian practice of creating cozy and comfortable spaces and activities to enjoy with family and friends. It is not a complicated process, nor does it really require any special tools. It relies on simplicity and cozy moments. Many favorite fall activities are very hygge – apple picking, baking an apple pie, making tea, and curling up with a blanket and a good book. Activities like this are vital to keep our spirits high through the cold months, so you might as well get started now.
So grab your favorite flannel shirt, cozy socks, or slippers and make a warm beverage to sip while you download September's Guide. Start planning your Autumn equinox celebrations, today!
Dried Apple Rings Recipe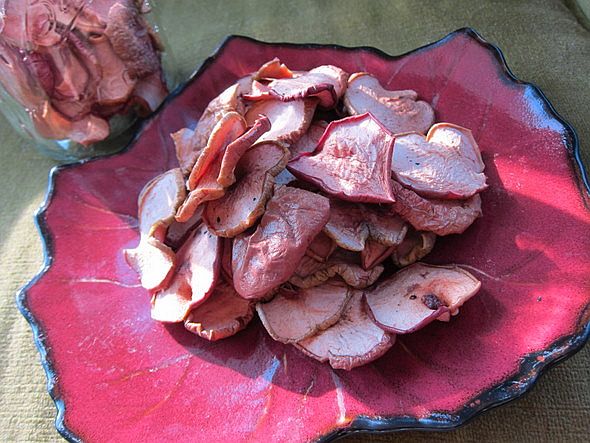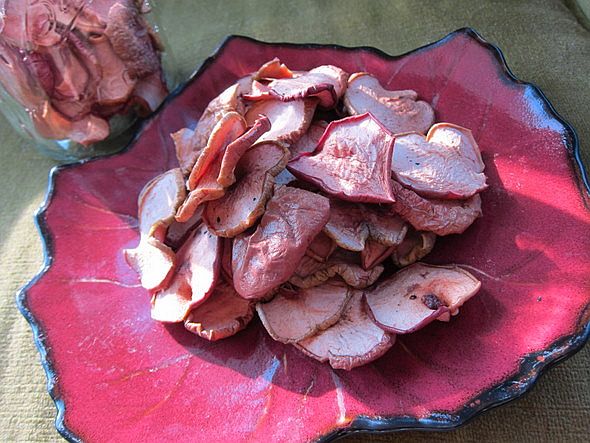 INGREDIENTS:
6 apples, sliced in rounds, seeds, and core removed
METHOD:
Place sliced apples on a cookie sheet and cook at 200 F for about 3-4 hours. If they don't feel dry enough put them on a plate on your kitchen counter and cover them with a kitchen towel. Mix them around with your hands every day, and then put the towel back over them until they felt really dry – up to a week. Use your own judgment here. If you have eaten dried apples before, you know what they are supposed to feel like, leathery and a bit sticky from the caramelized sugar.
MORE ARTICLES ON THIS TOPIC:
Blessed Beltane! Happy May Day! Feast of Sant' Efisio!

Yule Elf Folklore for Children

12 Days of Yule: Mother's Night