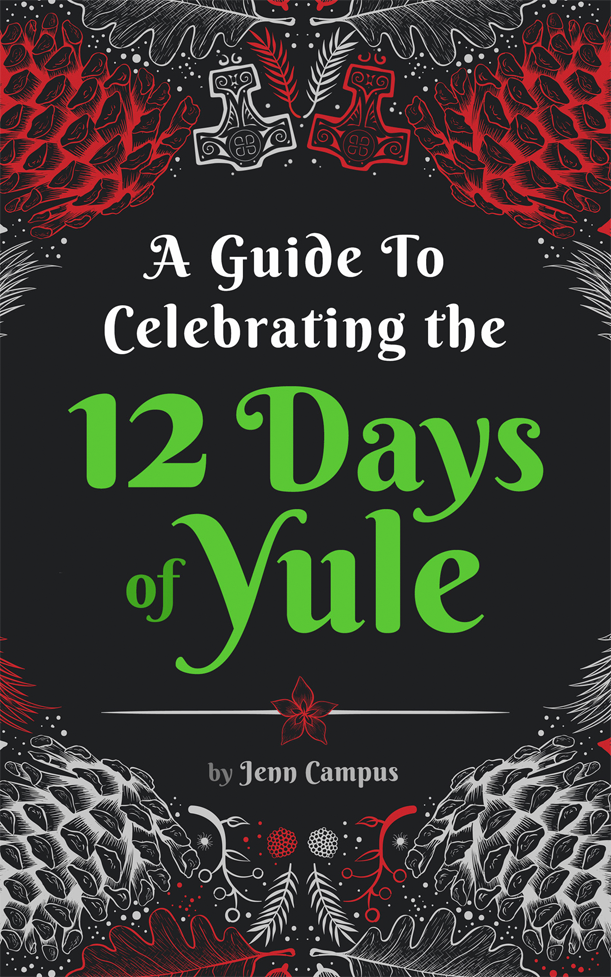 Join the 12 Days of Yule Mini-Course!
This mini-course is based on my bestselling book: "A Guide to Celebrating the 12 Days of Yule" with brand new content!
I want to help fill your days with Comfort, Joy & Magic!
Connect your ancient heart to the joy & magic of the season!


Featuring New Material!
For those already familiar with my book of the same title, you'll be happy to hear that the mini-course features ⭐️brand new⭐️ material. That means new Yule goodies for you, including folklore, history, rituals, recipes, activities, prayers & even some stories to tell around the fire on a winter's night.
How the Course Works
The course will begin on December 20th, Mother's Night.
Each day we will:
Explore the myths, legends & folklore of the season


Use a daily symbol or focal point to celebrate the reasons for the season


Enjoy an easy, practical framework for families & individuals to create their own meaningful holiday traditions based on inspiration from our Ancestors & the Old Powers


Build a Yule Altar together, adding symbols for each day using upcycled, recycled or natural materials
Many of the daily themes are similar to the book, but you'll find different content in the course.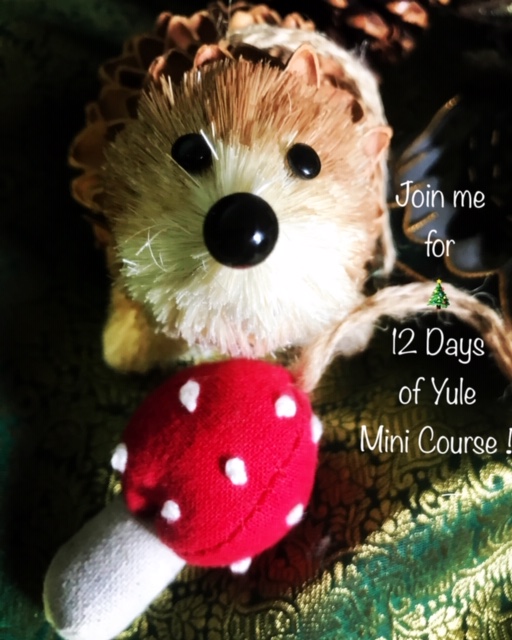 On each of the 12 days, you will receive:
A short recording that describes the theme of the day, which might include history, folklore, or stories
A symbol to add to your Yule altar that you can use to focus your energies for the day
A ritual to help you connect to the theme, which might include prayers or other ceremonies
A recipe to enjoy the tastes of the season
Day 1: Mother's Night
Day 2: Winter Solstice
Day 3: Hygge
Day 4: Count Your Blessings
Day 5: Sacred Reindeer
Day 6: Jul
Day 7: The Wild Hunt
Day 8: Warding for Winter
 Day 9: Deepening our Relationship with the Gods
Day 10: What are Wights?
Day 11: Magically and Mundanely Divining the New Year
Day 12: Hogmanay or NYE
How to Join Us

The cost of the course is pay as you like starting at 25 Euros
We look forward to sharing holiday cheer with you!
You can purchase A Guide to Celebrating the 12 Days of Yule (Heathen-style) to work with alongside the course.
Although the guide and the course are similar, each contains contents that are not in the other.
Bright Yule Blessings to you and yours!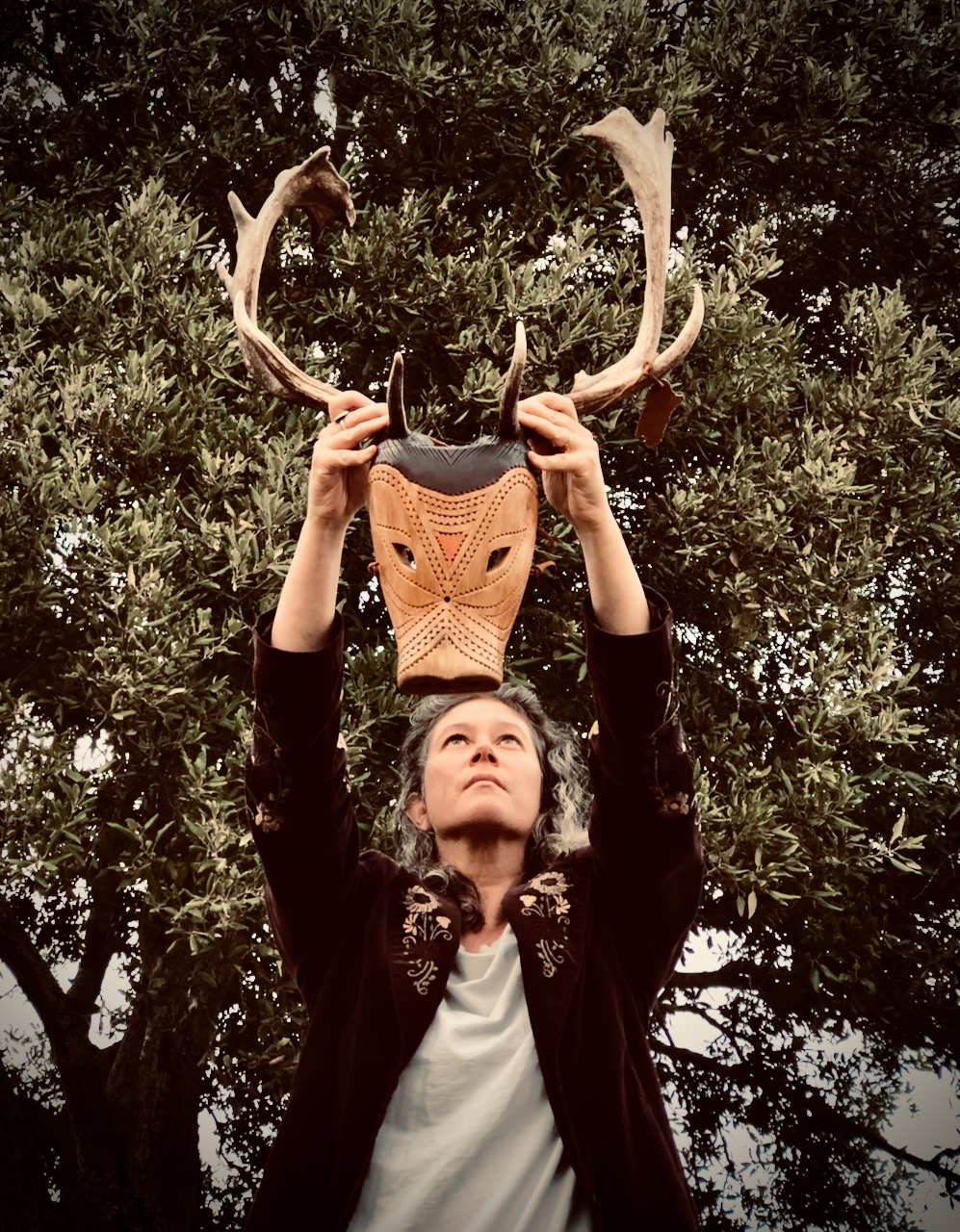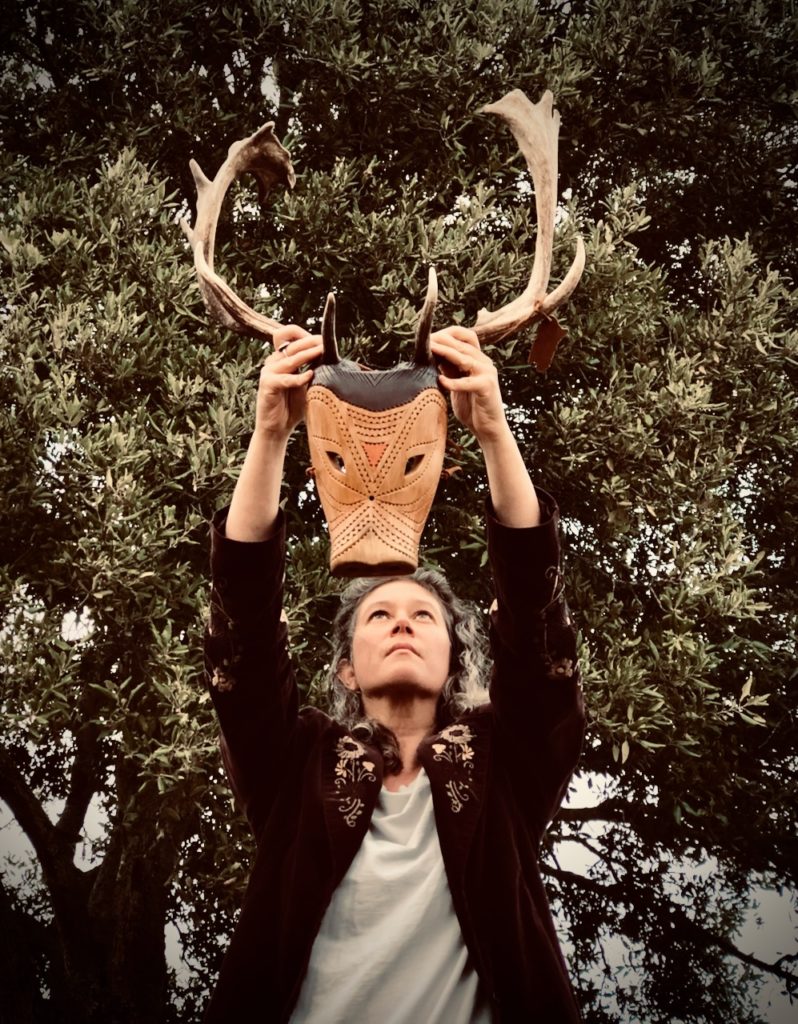 I'm Jenn Campus. Author, anthropologist & mythologist. I'm also a busy mom of two young kids who I want to raise with the animistic worldview of my Ancestors.
As a Mythologist and Scribe of The Old Ones, I translate the unspoken words of the unseen world into stories that captivate our imagination and stir us to come into right relationship with the world and all its inhabitants.
As an Anthropologist, I distill those esoteric experiences down to their essence to create various practical frameworks to inspire you to create your own simple daily rituals and traditions that you can apply today to become re-enchanted with the world around you. These traditions can then be left as a legacy to the ones who come after us.
I'm a two-time best-selling author. I have a degree in Anthropology and Indigenous/Native American Studies from Hampshire College in Amherst, MA. As a Third Road Initiate, and through self-study of the esoteric arts, I have decades' worth of experience creating rituals and family traditions.