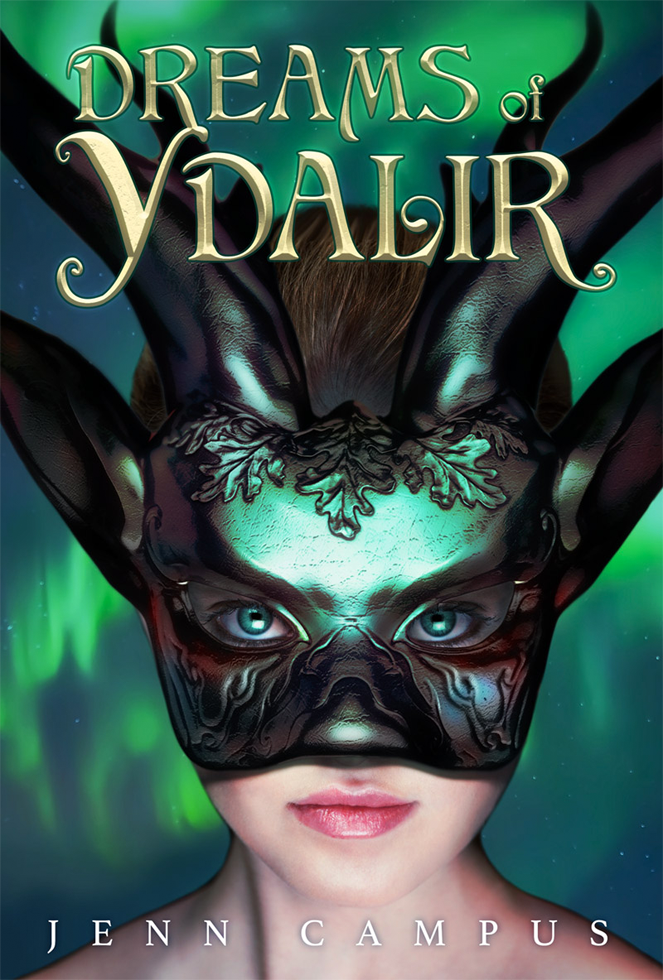 Dreams of Ydalir
Where Norse Mythology and The Legend of Tam Lin meet. Dreams of Ýdalir is an illustrated novel that includes new myths based on the tales of the Gods of Old Europe.
By Jenn Campus
Dreams of Ýdalir is an illustrated novel (work in progress) that includes new myths about the Gods of Old Europe.
It is heavily based on European mythology. With a deep respect for the classic lore it reveals the legends of lesser known Gods, like Wuldor/Ullr, Sif and Elen of the Ways, and new or as we like to say "forgotten" tales and origin stories of some more well known mythological characters, like Thor and Odin.
The Story
The year is 1794, Fawn is a seventeen-year-old orphaned girl, living in the Scottish lowlands. She begins having strange dreams of a flame-haired woman named Elen who appears to be part human, part deer and of Wuldor, a mysterious dark-haired woodsman who gifts her with a magical deer mask that allows her to travel to other worlds.
Through these encounters, Fawn believes she has the power she needs to finally find her own fey-touched mother who abandoned her at birth. As Fawn's relationship with these mythical beings deepens, she writes it all down in her journal.
1997, Juniper is plagued by strange dreams in far off lands. Growing up with her grandparents at the edge of a Vermont forest, her life changes when she sets off on an adventure to learn more about her past and her grandmother's family secrets.
Through this coming of age tale, Fawn and later Juniper are gifted with the divine stories of the Gods and learns how their true origins are tied to survival and Ancestral lineage repair.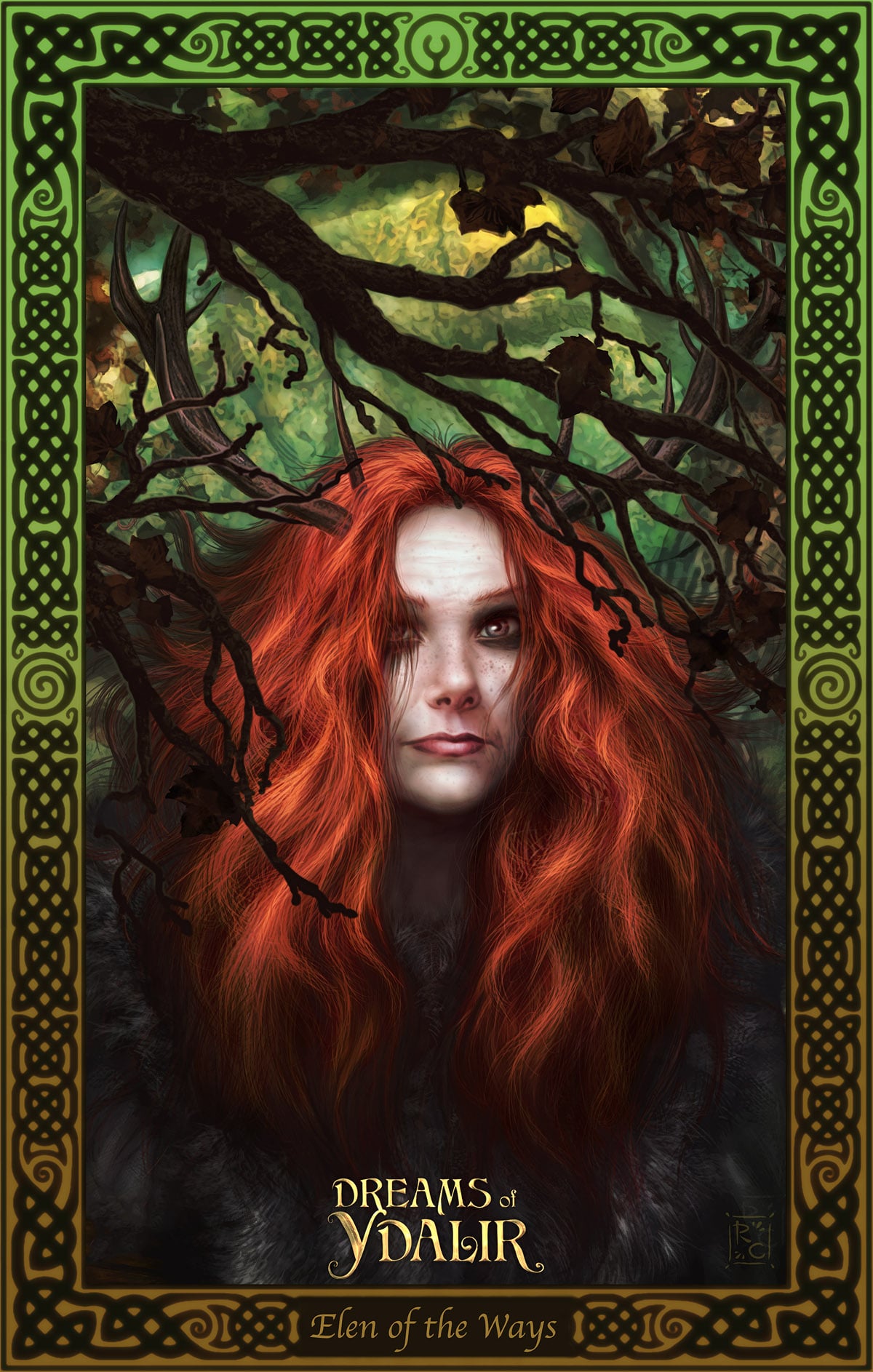 Look Inside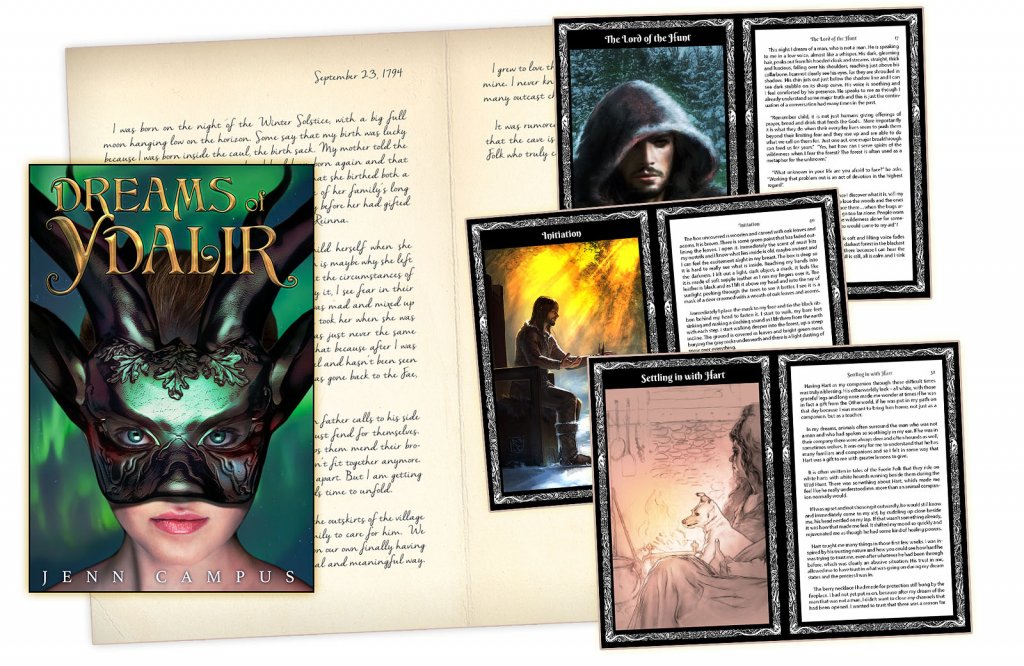 Follow Us
Find out more & read excerpts from the book!
Reviews
Jenn and Roberto's book is a beautifully told story with art to match and enhance it. In addition to the adventure, you'll also get myth, history and philosophy. Each page visually tells its own story as well, with hand written notes, letters, drawings, paintings, and even illuminated borders. I eagerly await each update!
Dreams of Ydalir is a mythological journey through time and other-wordly dimensions. Told through the diary entries of a young orphaned girl and the memories of Norse God Wuldor, each Dreams of Ydalir issue captures the reader's heart and mind and leaves you anxious to learn what happens next.
Dreams of Ydalir features gorgeous images that complement compelling storytelling. I was hooked from the very first issue!