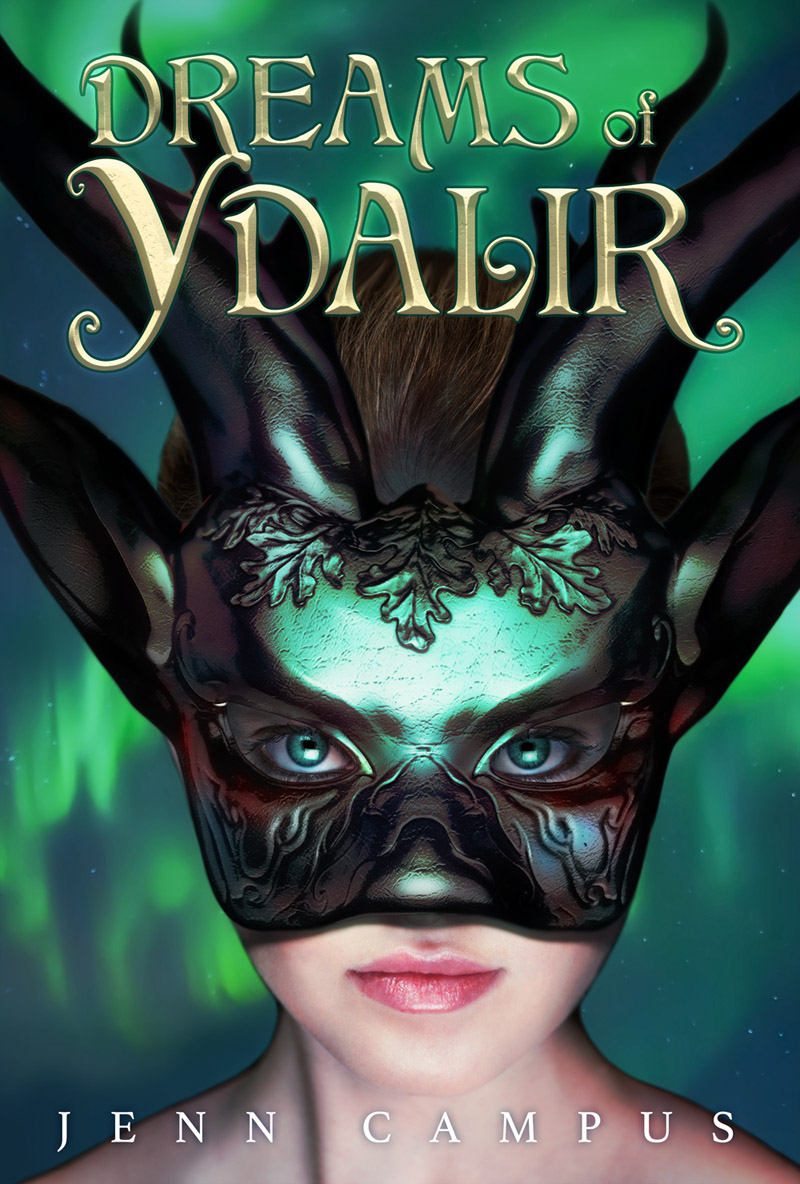 Where Norse Mythology and Mists of Avalon meet, this tale, set in the lowlands of Scotland and the Otherworld brings untold legends to life.
By Jenn Campus
Dreams of Ýdalir is an illustrated novel, released as a literary serial fiction (in installments, like a TV show) that includes new myths about the Gods of Old Europe. It is heavily based on European mythologyand with a deep respect for the classic lore it reveals the legends of lesser known Gods, like Wuldor/Ullr, Sif and Elen of the Ways, and new or as we like to say "forgotten" tales and origin stories of some more well known mythological characters, like Thor, Freyja and Odin.
The Story
The year is 1794, Fawn is a seventeen-year-old orphaned girl, living in the Scottish lowlands. She begins having strange dreams of a flame-haired woman named Elen who appears to be part human, part deer and of Wuldor, a mysterious dark-haired woodsman who gifts her with a magical deer mask that allows her to travel to other worlds. Through these encounters, Fawn believes she has the power she needs to finally find her own fey-touched mother who abandoned her at birth. As Fawn's relationship with these mythical beings deepens, she writes it all down in her journal. Through this coming of age tale, she is gifted with the divine stories of the gods and learns how her true origins are tied to her survival.
"A must-read Illustrated Novel" Mythology and Fantasy at its best
If you are into Fiction, Fantasy Art, and Northern European Mythology, you will love "Dreams of Ýdalir" the Illustrated Novel.
Subscribe today to join us on this fantastical journey through the halls of Asgard and find out the secrets of the Otherworld!