Old Ways for Modern Families Course
Discover the joy of reconnecting with earth-honoring traditions & rituals to create a magical bond with your spirited child(ren). For parents, caregivers & loved ones seeking to enrich family life with age-old wisdom.

Offered biannually in fall & spring, Old Ways for Modern Families is a self-guided journey to embrace the magic within our everyday lives. Our next course begins on
April 21, 2023
.
A hearty welcome to old souls longing to weave old-world magic into the mundane aspects of life. Do you yearn to incorporate ancient wisdom into your daily life, breaking free from the rapid change, exploitation, and blind consumerism that plagues modern society? If you're seeking a life aligned with your integrity and values, you're not alone. Together, we can rediscover the earth-centric traditions of our ancestors and share them with future generations.
Old Ways for Modern Families offers a self-guided experience that helps you connect with ancestral wisdom and apply it to your daily life. You'll learn to weave old-world traditions, skills, and magic into your family's routine, nurturing your children's connection to the animate world around them.
Welcome home. You are not alone. The Old Ways can support us!
By fostering this connection to the Old Ways & tending the flame of our ancestors your children can tap into their intuition & unique gifts, making transformative changes in the world. As we explore the wisdom of our ancestors, we will unlock a deeper understanding of ourselves and the world we inhabit.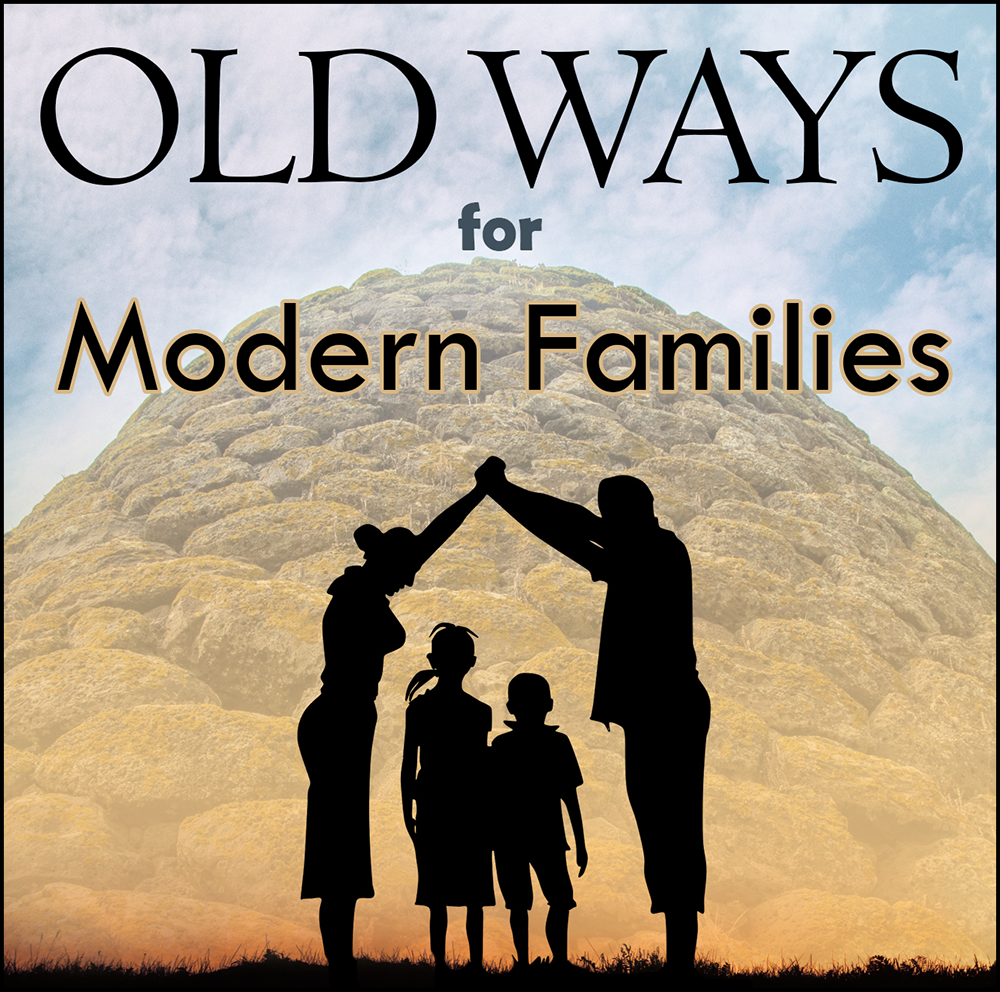 If you're concerned about how the world is going, supporting & nurturing our children's diverse mindsets will play an essential role in making transformative changes in the world.
In Old Ways for Modern Families, we'll tap into the wisdom of our Ancestors to do this & so much more.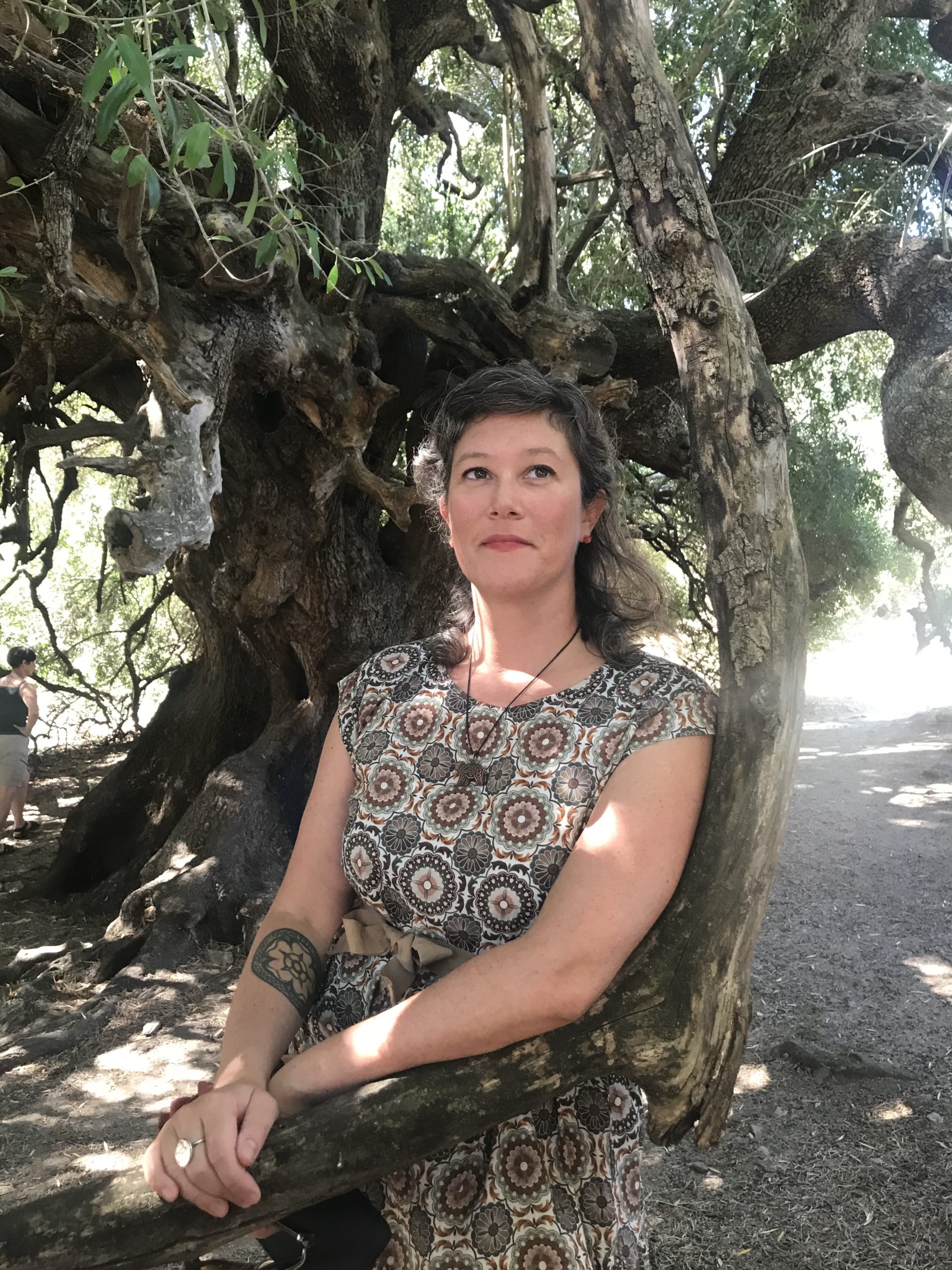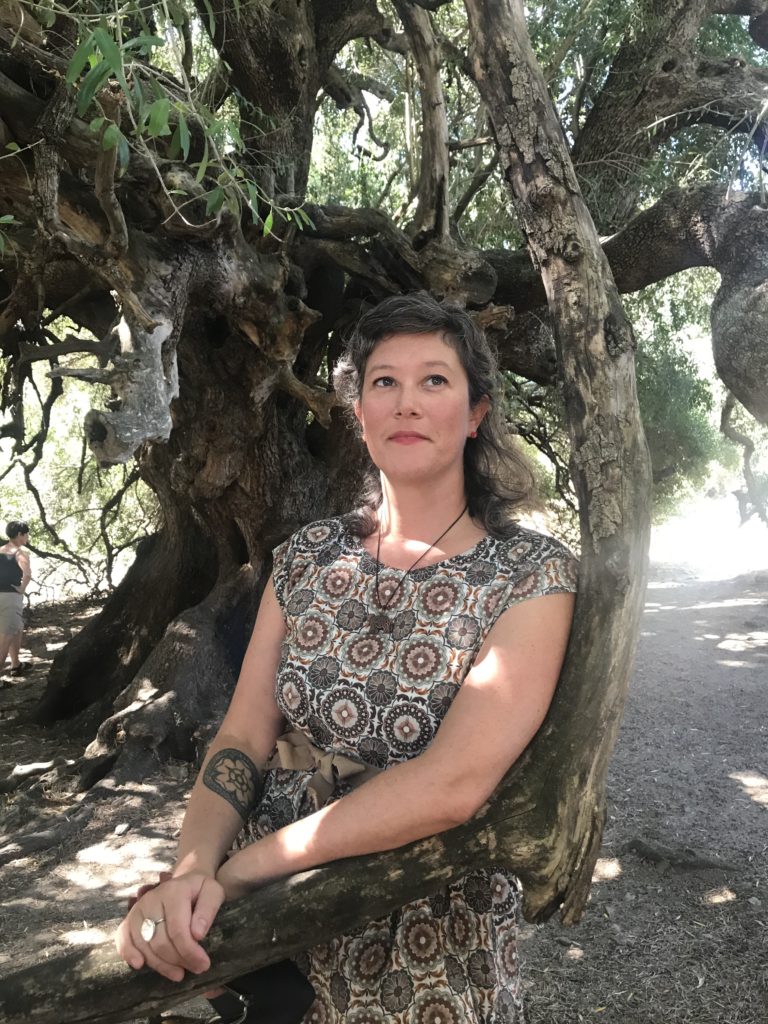 I grew up with a deep-seated discontentment with what I saw in the world around me. Troubled by the injustices and fallacies that we ignore to maintain an uneasy comfort with the systems & structures that mold our lives.
This uneasiness led me to activism in the 1990s. Starting with environmental & social justice issues led me to work with Indigenous communities. Living with Elders as an invited guest on the Diné reservation was life-changing. Spending time with an intact indigenous community created a longing in me to learn about the people I come from. I was often told by the Elders I met there that learning about the ancient cultures of my Ancestors would help me come into right relationship with the Land, its spirits & my own sense of self.
What made our Ancestors fundamentally different?
I always knew I wanted to have a family. I remember, when I was in my 20s, lamenting to my mom that I could never do both – change the world, fight injustice, while showing up whole for my own family. Her words changed the way I saw everything forever.
She said, "raise your kids with the values that you want to see in the world; that is the greatest form of activism there is."
I used my education and research skills an anthropologist to understand how our modern western society became so disconnected from ourselves, the world around us and the legacies of our Ancestors. I deeply wanted to participate in bringing us back to the Old Ways – to revitalize our relationships with each other and the animate the world around us.
Since then, I've been deeply involved in ritual and genealogy to unearth the wise teachings of my ancient Ancestors– Neolithic farmers, healers, rebels, traders, sacred grove tenders, immigrants, naturalists, matriarchs and blue-collar workers to understand how we thrived.
Do you see rich, intact, grounded traditions present in other cultures & feel deep regret that your own got so lost? Maybe like me, you search for answers in the past, in arcane rituals, immersed in folklore and fairy tales. Do you wistfully wish your life to be full of the magic, mystery & meaning the old stories hold?
Then you will be happy to know that myths, fairy tales, and legends hold nuggets of traditional knowledge, showing us how our Ancestors lived and thought about the world around them.
Embracing Animism for a Grounded Future
Becoming a mother heightened my concerns about our world.
There is a common thread in the Indigenous communities I worked in—a sense of belonging to a people, land, and heritage. How could I equip my children with such a sense of belonging?
As a busy parent, I needed my aspirations to integrate seamlessly into our daily lives, informing our actions and values. Because how we see the world informs our values and the important decisions and actions we take.
Folklore, traditions, old-world skills, language, cultural heritage hold the remedy to demolishing the hierarchies and systems that keep us from recognizing our interdependence with all of life.
I found the answer in a single word: animism, which asserts that everything is alive, sentient, and possesses its own agency. Embracing an animistic worldview shapes our values, guiding our decisions in harmony with the natural world.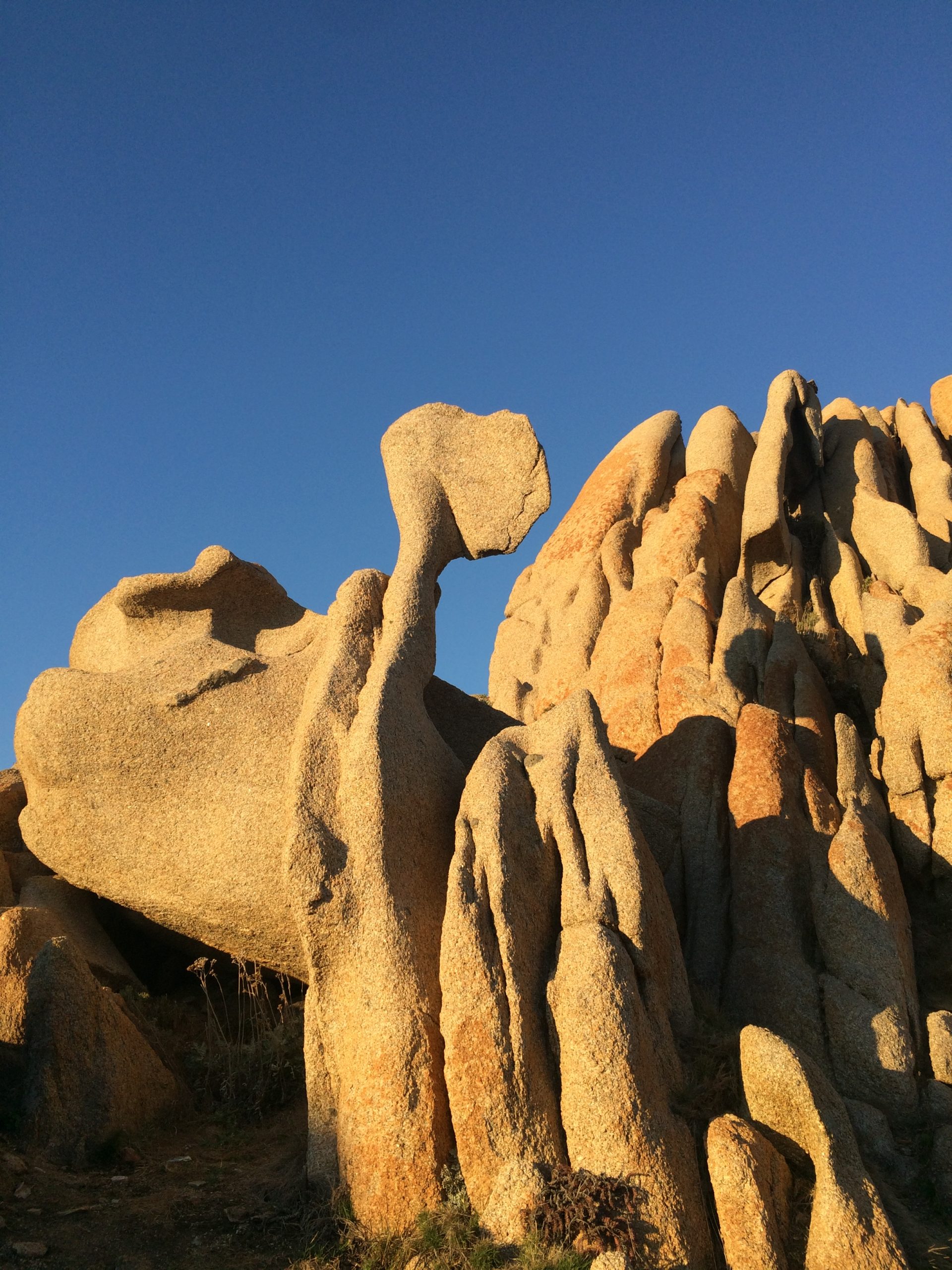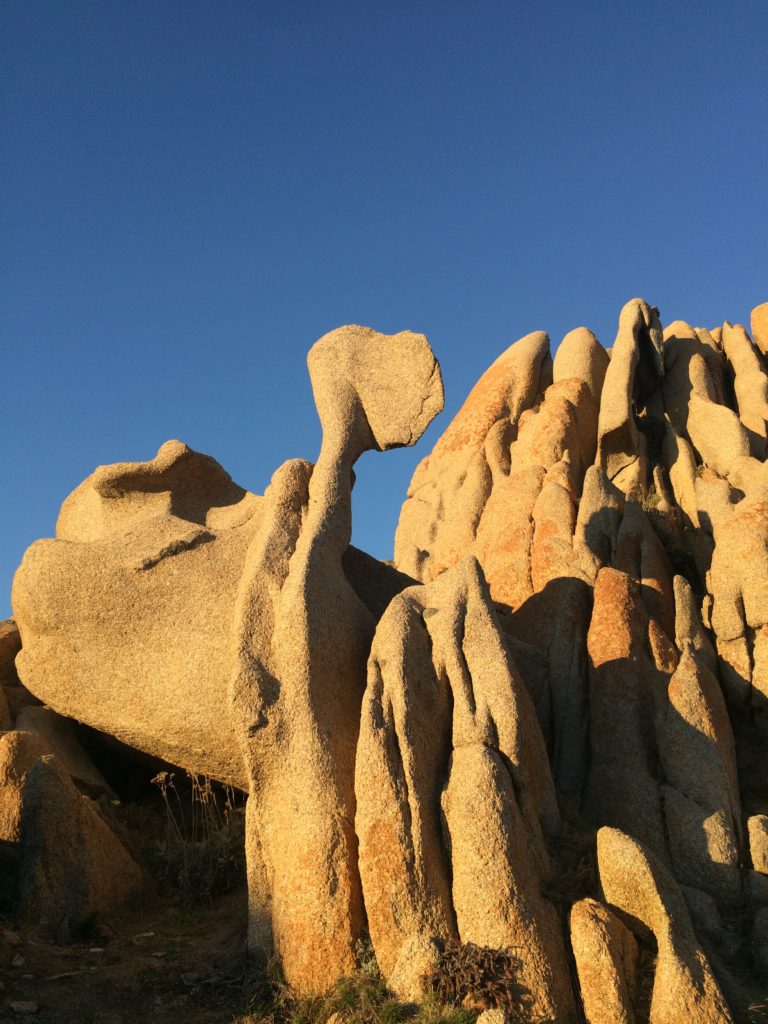 The Wisdom of Children: Embracing Unconventional Paths

The final piece of the puzzle came from an unexpected yet invaluable source- my greatest teacher, my daughter. She is my inspiration for creating this course for families.
As a neurodivergent child, she came out of the womb railing against the status quo, making us question everything we thought we knew.
Over the last nine years, as I helped her navigate her inner and outer worlds, I realized that in a time when we lived in close-knit communities and valued diversity, her unique traits would have been harnessed to benefit the community.
In the absence of such a supportive, traditional community, how could I step into that role? How could we transform her challenging behaviors and traits into strengths? We had to spin straw into gold.
I began by celebrating her most intense traits as ancestral gifts cultivated over millennia to ensure her success in life. Trusting the process and embracing the lessons, I discovered that ancestral wisdom is not something we acquire, but rather, it resides within each of our cells.
Supporting, honoring & nurturing our children's diverse mindsets is crucial for creating transformative change in the world. Those who resist modern structures and struggle to conform can teach us invaluable lessons about living differently & embracing unconventional paths.
Redefining Parenting: Embracing Our Children's Natural Tendencies

What if we changed our approach to parenting during childhood? Instead of struggling against our children's natural inclinations, we can focus on supporting and nurturing them. It's essential to recognize that they don't enter this world as blank slates.
Our children rely on us to help them navigate the modern world while preserving their intuition, as they also have important roles to fulfill. Embracing the idea that their innate behaviors are essential skills for their life's purpose, we need only guide them in refining and channeling these abilities.
To achieve this, we can draw upon the support and wisdom of the Old Powers & Unseen Ones, manifesting in our intuition. By trusting our instincts and the ancestral knowledge passed down through generations, we can better equip ourselves for this sacred responsibility.
We are magic.
The wisdom of every one of your Ancestors who ever walked the Earth has been finely tuned across space and time & you embody it. Our bodies – flesh, blood, & bone house the love, wisdom & magic of our Ancestors.
We embody our Ancestor's dreams.
We are the ones who can help build a better world, starting with creating a more aligned life for ourselves & our families. When we are aligned we are more empowered & have the resources to serve our families & communities.
Unlocking Ancestral Wisdom with Old Ways for Modern Families
Old Ways for Modern Families empowers you to access the skills, traditions & knowledge passed down by our ancestors, which are already embedded in your DNA. This sacred wisdom will help you infuse your modern life with magic & connectedness, creating the harmonious existence you desire.
You'll discover that the daily acts & rituals you perform hold the key to shaping the world you want to live in, as every action, big or small, creates ripples that influence the world around us.
This course demonstrates that the fantastical life you long for is not mere escapism. Fairy tales, stories, and art can reflect a lifestyle aligned with the world we aspire to create and inhabit, guiding us toward the life we need.
Old Ways for Modern Families is perfect for you if:
You are a parent, aspiring parent, caregiver, or have cherished children in your life

You wish to revive earth-centric & animistic ancestral traditions and pass this knowledge on to future generations

You have a spiritual mindset & aim to incorporate magic into your family's daily routines

You want to help your children embrace their innate talents & support them in fulfilling their life's mission

You're prepared to let go of paradigms & systems that hinder deeper connections with your family & the world around you

You believe that nurturing loved ones can contribute to building a better world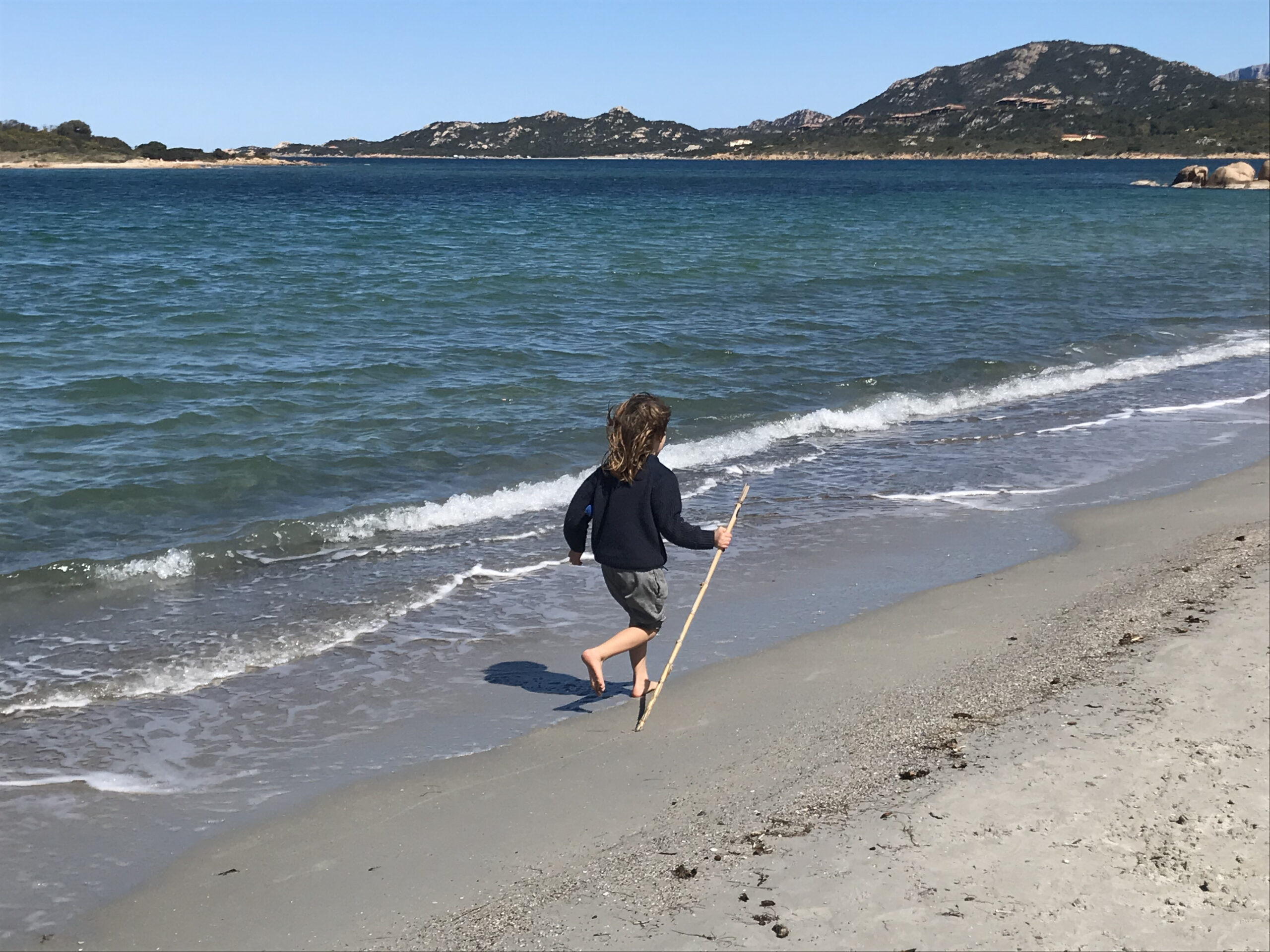 In Old Ways for Modern Families You Will:
Uncover the Ancestral Wisdom embedded in your DNA through four keys: Food, Land, Tradition & Magic

Link these keys to three major wisdom centers within your body, cultivating your intuition as your life's guiding force

Acquire simple practices to nurture your children's inherent wisdom, curiosity & imagination

Utilize your family's favorite stories to envision and work toward the world you wish to inhabit

Support your children in establishing their unique connections with the Old Powers, including Ancestors, Gods & other Spirits

Embrace Sacred Curiosity to experience simple joys and develop meaningful family traditions rooted in an animistic worldview

Use ancestral & folk traditions as a guide to restoring a sense of belonging in the interconnected web of life for yourself & your children

Demonstrate to your children that following our hearts & trusting our intuition are essential for achieving success & personal goals
Old Ways for Modern Families begins April 21, 2023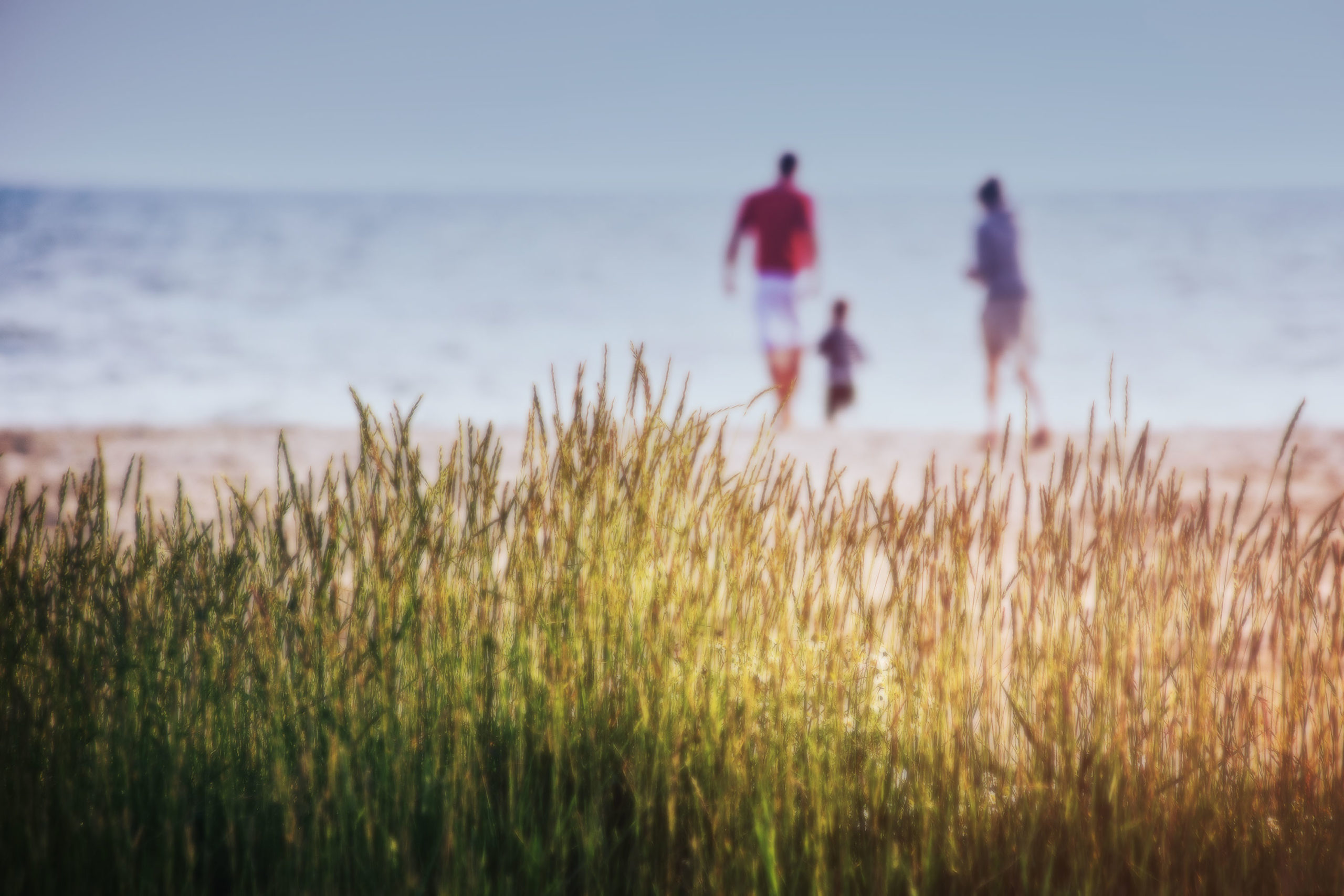 Here's What You'll Find inside Old Ways for Modern Families
5 Pre-recorded Modules: 1)Pre-module: Old Ways, Four Keys & Animism 2) Food 3)Land 4)Tradition 5) Live Your Myth (Magic) (see what's in each module further down)
Foundation Story Audio to set the stage for the module (written & read by me).
Each module includes slides & a transcript.
Each module comes with downloadable materials, which include:
Workbook
Resource Materials & Suggested Readings such as stories, myths, movies & songs to share/discuss with your children
Journal Prompts to help you dive deeper into the work & how to incorporate it into your life
Rituals, Meditations, Recipes & Actions to further explore & embody the lessons. A combination of practical work along with rituals/meditations/recipes to lean into & utilize the material.
Support – contact me as needed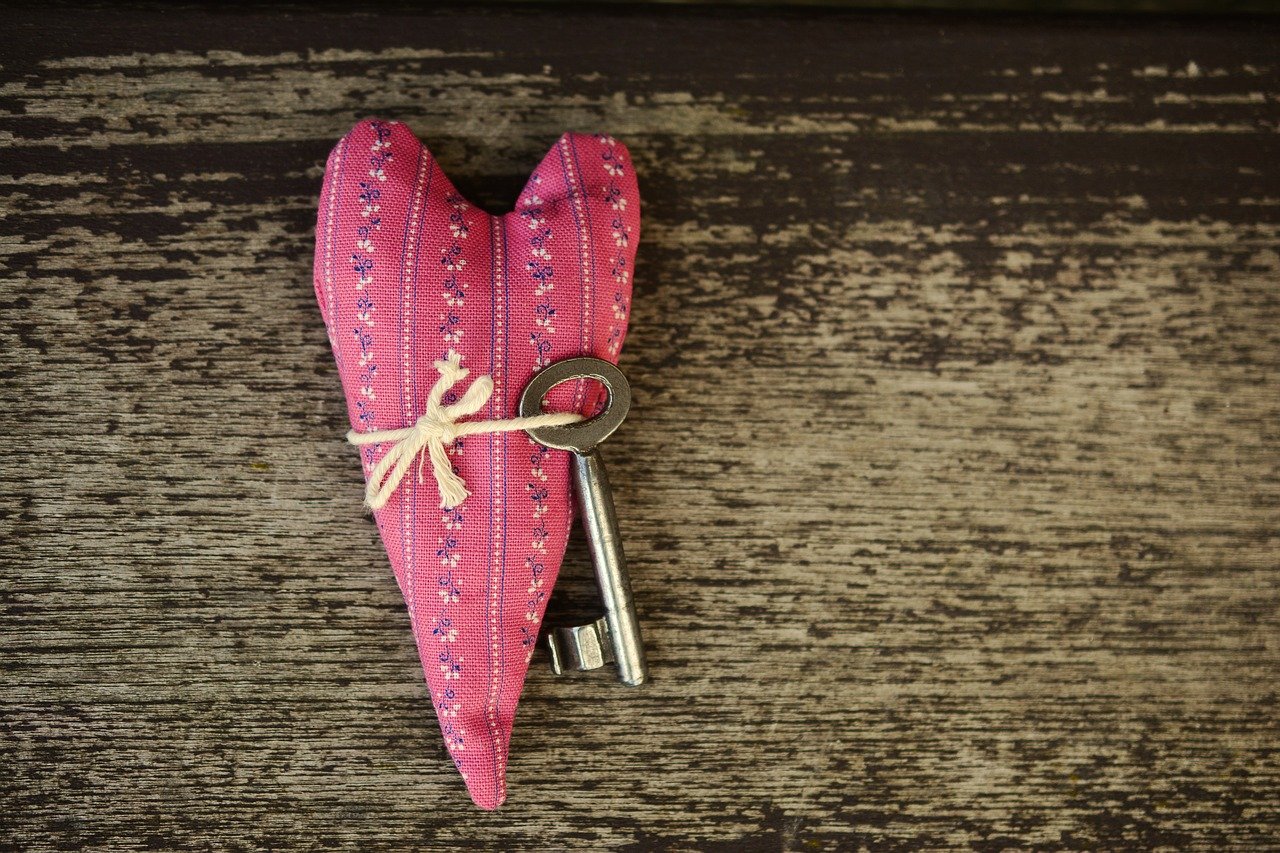 Why You'll Love it
There is an overwhelming amount of information, ideas & strategies to connect to the Old Ways
We'll use 4 simple keys: food, land, tradition & magic to easily shift perspective & unlock the ancient wisdom that lives inside you.
You'll receive practices to revive the multi-dimensional, cyclical, seasonal, mythic & Earth-centric mindset of our Ancestors.
We focus on traditions, practices & activities that sustained our Ancestors over millennia rather than what the dominant culture dictates is important this minute.
Inspiration for all caregivers to embody the truth that when we care for children & Elders, we tend Ancestors & Gods.
Down-to-Earth devotions that become seamless parts of our everyday life to ground us in our modern lives— steadfast in our love for Mother Earth, connected to each other & our non-human kin through respectful & reciprocal relationships & tuned into our intuition to receive the love, blessings & messages the Old Powers & Ancestors have for us.
Access all lessons & resources in one place
No social media platforms
Go at your own pace- access lessons whenever, wherever
Connect with me as much as you need
PRE-MODULE: The Old Ways, The Four Keys & Animism
Introduction to the terms Old Ways & Animism & how I use them for the purpose of this course
Why the Old Ways are important in the Modern World
How Animism directly opposes a Monotheistic, Colonial worldview (& what got our Ancestors into that mess to begin with)
The Importance of Myths & Fables in creating a life aligned with your beliefs
Modeling an Animist worldview for the next generations
Background on how I developed the 4 Keys: Food, Land, Tradition & Magic- portals to the earth-centric wisdom of our Ancestors (+ how to use them to unlock your own unique Ancestral wisdom)
MODULE 1: Food – The First Key
Traditional Foodways Cure Diet Culture
The Inherent Magic of Food
Golden Apples of Asgard & Other Sacred Foods
Food & Cooking Rituals
Eating Intimately & the Omnivore/Vegetarian Paradigm
Practices for Conscious & Intuitive Eating
The Gut- Our Body's 1st Wisdom Keeper
Feeding the Ancestors of Blood & Place
MODULE 2: Land- The Second Key
Belonging: Being with the Soil is Being with the Ancestors
Food & Land are Inseparable
Queen Maeve- Land Sovereignty & The Right of Rulership
What is Reciprocity? Our responsibility to the Land & Non-human Kin
The Heart- Our Body's 2nd Wisdom Keeper
Explore Non-Verbal Communication through the Myths of Dryads, Elves, Wights & Fairy Folk
Trees as Knowledge Keepers
Tending Trees & Tree of Life Meditation
Wights & Land Spirits + Ritual for creating a Guardian Spirit
MODULE 3: Tradition – The Third Key
Traditions: How our Ancestors communicated with the world around them

Passions: Finely Tuned Gifts from the Ancestors
Yggdrasil: The Tree of Life
Language: How our Ancestors Thought & How it Helps Us Today
Traditional Skills to Connect with Ancestors (& combat boredom)
The Mind- Our Body's 3rd Wisdom Keeper
How to Create Ancestral Legacy
MODULE 4 : Magic – Live Your Myth
Integrating Food, Land, Tradition & Magic
What is Magic?
Working Towards an Intentional Life
The Mythic Mind
Receiving Guidance & Trusting Instincts
Signs & Synchronicity
Using Myths & Fables to Change the World
MODULE 5: Sharing Final Project
Send me your personal projects that symbolize how we put all the lessons together to embody animism.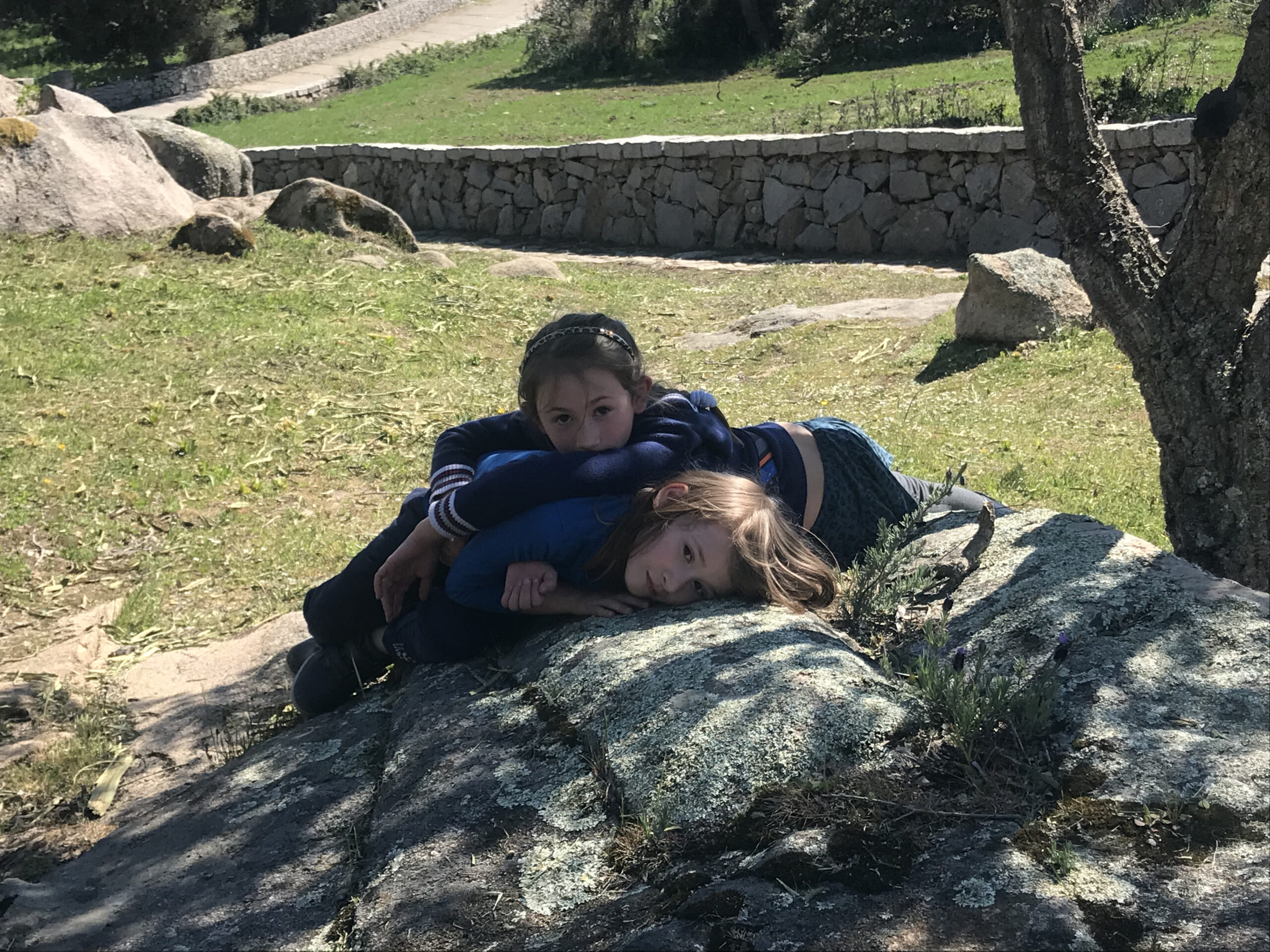 When you sign up for Old Ways for Modern Families, you're getting more than information. You're investing in a whole new way to relate to your children & the animate world, honoring their individual spirits + spiraling back to your innate wisdom at the same time.
Here's everything you get when you sign up for Old Ways for Modern Families
5 Pre-recorded Modules
Each module comes with downloadable materials, which include:
A workbook
Resource Materials & Suggested Readings such as stories, myths & movies to share/discuss with your children
Journal prompts to help you dive deeper into the work & how to incorporate it into your life
Practical work, rituals & recipes to embody & utilize the material
An invitation to connect with me for help or questions.
Here's what people have to say about Old Ways for Modern Families
There are so many courses on spirituality for women, but children are so often an aside. I appreciate the acknowledgment that many of us are care givers to youngsters, and that there are particular issues that go with that. I would recommend this course to another mother because it's simply helpful for mothering folks who want to include children on their animist journey, and then it's also profoundly helpful. The modules are springboards to deeper practices with our children, but each also stands on its own as a guide anyone benefit from, even if you are short on time or resources.

-Adriana Hoyle
I love your passion for these topics and the authenticity with which you deliver the content.
If they are interested in these topics I don't think there's anyone I've come across better than you to weave together these themes with family life/children, and bring them into daily life.

-Charlie Rigg
You provide concrete ways to approach topics that can feel nebulous and unapproachable. It's hard to know where to start on this journey of providing a spiritual foundation for our kids that doesn't follow the current cultural norms, but you provide incredibly helpful guideposts. Down-to-Earth. I appreciate that you invite us into your own journey of discovering this path and don't present yourself as a guru who has unlocked the one and only way of doing things.

-Adrienne McDonnell
Some concrete benefits that past participants experienced as a result of taking Old Ways for Modern Families.
"I'm thinking a lot more about what form our responsibility and stewardship should take. Instead of asking my daughter what a plant is, I ask her who it is."
"I have taken the first baby steps to connecting to my ancestors in a way that feels good to me."
"More confidence with what I'm already doing and to incorporate some new bits into our family life."
"Feeling less confused about how to include my children on my path when it feels so eclectic and exploratory."
"I feel more equipped with a vocabulary and a template after taking this course."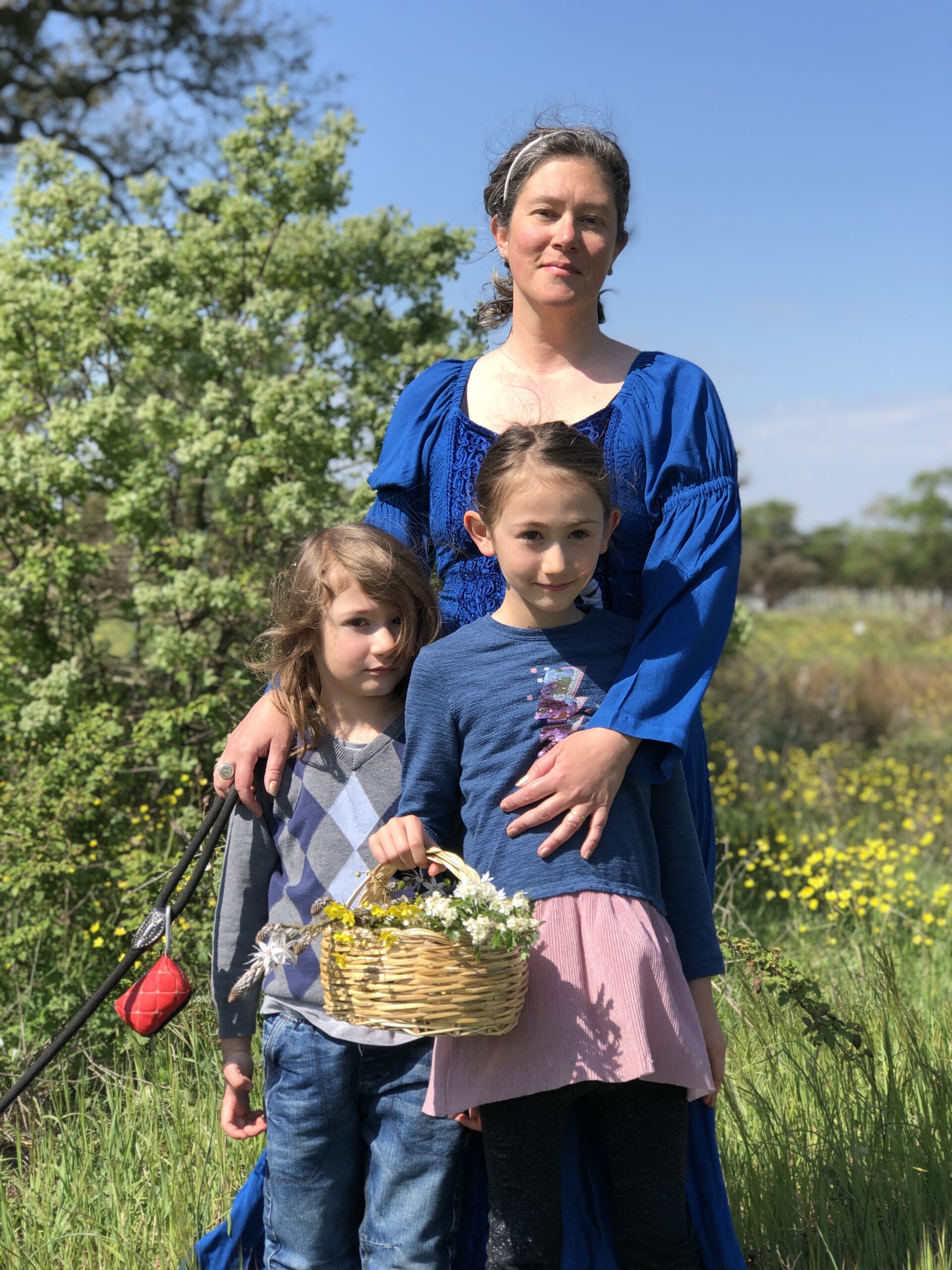 I'm Jenn Campus. Author, anthropologist & mythologist. I'm also a busy mom of two young kids who I want to raise with the animistic worldview of my Ancestors.
As a Mythologist and Scribe of The Old Ones, I translate the unspoken words of the unseen world into stories that captivate our imagination & stir us to come into right relationship with the world & all its inhabitants.
As an Anthropologist, I distill those esoteric experiences down to their essence to create various practical frameworks to inspire you to create your own simple daily rituals & traditions that you can apply today to become re-enchanted with the world around you. These traditions can then be left as a legacy to the ones who come after us.
I'm a two-time best-selling author (my books, A Guide to Celebrating the 12 Days of Yule and Love in Every Bite: The Secret to Cooking Healthy Recipes with Positive Energy). I have a degree in Anthropology & Indigenous/Native American Studies from Hampshire College in Amherst, MA + decades of independent research of European folklore, mythology & history.
As a Third Road Initiate & ongoing student of Seidr & Ancestral Lineage Healing in addition to continued self-study of the esoteric arts, I have decades worth of experience creating seasonal celebrations, rituals & family traditions.
Frequently Asked Questions
I am new to animism. Is this course too advanced for me?
I'm all about meeting you where you are, which is why I explain concepts, illustrate them with stories & examples, give ideas /suggestions & ask you open-ended questions. Then you use the frameworks I've provided to dig deep into your own work, which can be as simple or advanced as you are.
When we reframe the mundane actions, we do each day and discover their inherent sacredness, it changes the entire perspective of our lives. Something as simple as baking fresh, homemade bread or brewing a cup of tea becomes potent magic. When we love and care for our children, families, and other loved ones, we tend to the Ancestors and the Gods themselves.
I'm a well-seasoned ritualist. Is this class too introductory for me?
See above
But why should we go back to the Old Ways of thinking? Isn't that just going backward?
Many of us are drawn to participate in traditions to preserve the past in the face of modernization & globalization, values & ethics that don't align with what our intuition tells us about how we should live upon the Earth. So, we look back to practices that our Ancestors, those who were living in relationship with the land, created to help us find our way.
When we choose to bring the Old Ways into our modern days, we honor the past wisdom of our elders and make it a part of our future. We build a stronger foundation for ourselves to navigate changing and uncertain times and offer a brighter, more solid future for those who come after us.
Aren't traditions exclusionary & stagnant?
The way I explain them traditions are about serving, revitalizing & nourishing us & our community – our relationships with all the others. The nature of the sacredness of traditions & the beauty of their power is in sharing them— with passion, love & joy.
How much time will I need to devote to the course each week?
Each pre-recorded lesson is about 30 minutes. Then depending on how much you want to dive into the other resources, it could be between 2-4 extra hours per week to finish the course in about 3 months.
What if I miss a session?
Since all the lessons are pre-recorded, you can never miss a session! Yay!
What are the payment options?
1) Pay in full 2) Installments 3) Contact me
As with all my work, accessibility is very important to me. If the two standard payment options don't work for you, please contact me so we can work something out.
When will the course be offered again?
The course is offered every fall and spring