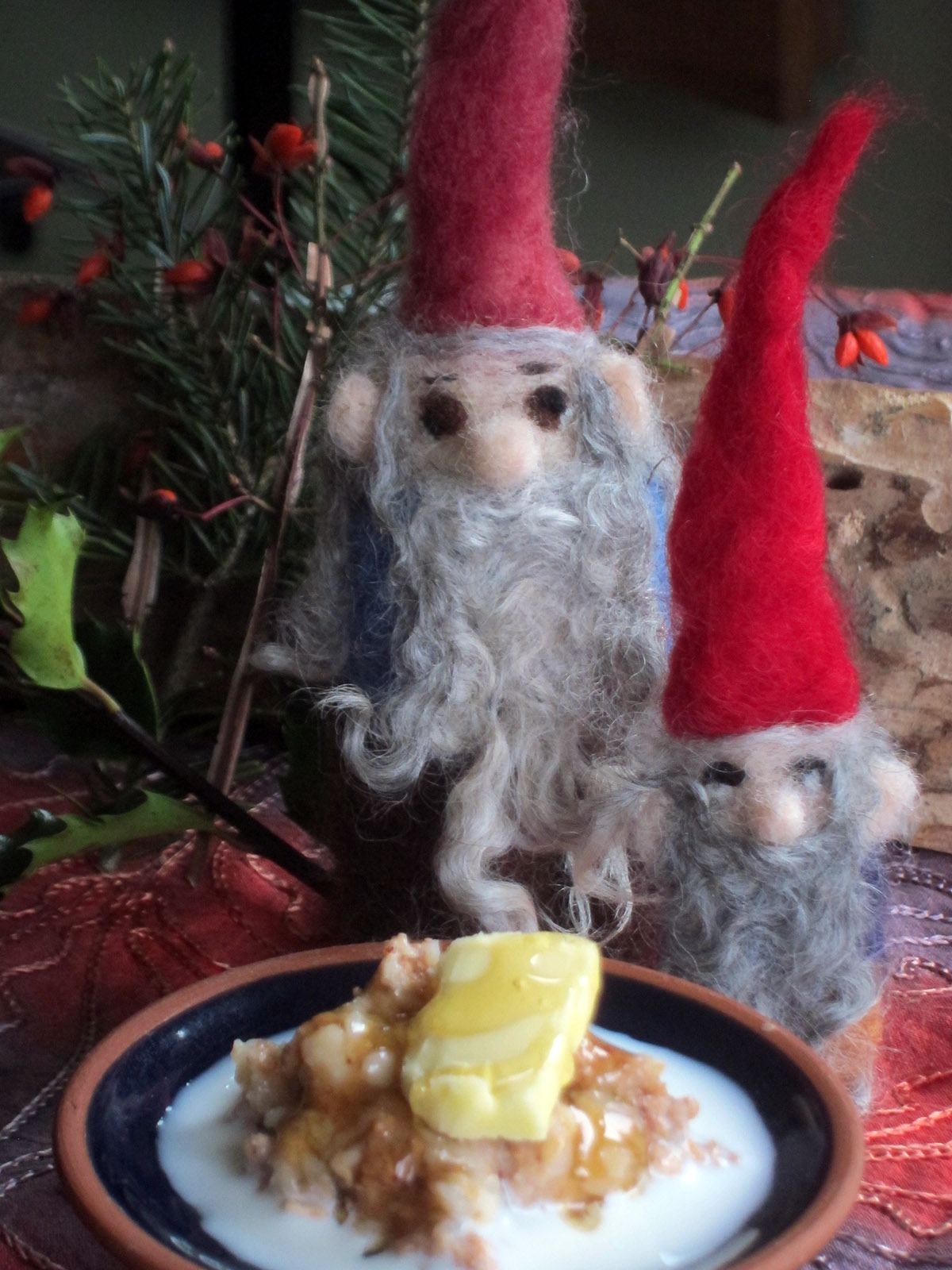 Yule Elves, also called Tomtens, Tonttu, or Nisse are associated with Scandinavia, the Winter Solstice, and the greater winter holiday season. They are known as gift givers, but not the same way as Santa Claus – although, like Santa, it is important that you are nice to make your nisse happy! You can use the folklore of the yule elves to engage your children in the act of honoring house and land spirits during the holiday season. They can be your answer to Elf on the Shelf for the Yuletide season if you are a folklorist like me.
Yule Elf Folklore
I first encountered the nisse when I lived in Norway as an exchange student. They are everywhere during Jul/Yule time and I was captivated by them from the start. Therefore, they have a special place in my heart, and my desire to keep that tradition alive and pass it on to my own children means incorporating Yule elves into our holiday festivities. In folklore, nisser are generally associated with a particular home or family and are known to sometimes follow the family when they move, thankfully our nisser have done just that over our many moves. These creatures are rooted in the early folklore of Scandinavian farm life and act as the homestead's guardian. Think of them as a bit like a house elf.
In earlier times yule elves might have been a clan or ancestor spirit, the spirit of the person who first built the farm. If the nisse is treated well by the family they will watch over the farm, the animals, and the family by protecting them from harm. However, if not treated well by the family, they will create a lot of mischief and misfortune for the family until a proper relationship is established.
In appearance nisse look a lot like a typical garden gnome, they are short, rotund, and often squat. They are usually wearing blue shirts and they wear the iconic red conical hat. They often have very long gray or white beards and are usually elderly in appearance. They are also similar to garden gnomes in that they are guardians of place.
Norwegian folklore states that they have four fingers, and sometimes pointed ears as well as eyes that can reflect light in the dark, like the eyes of a cat. Nisse are also well-known shapeshifters, so if you see them at all, it will likely be in a different form, but mostly they stay hidden from human eyes altogether.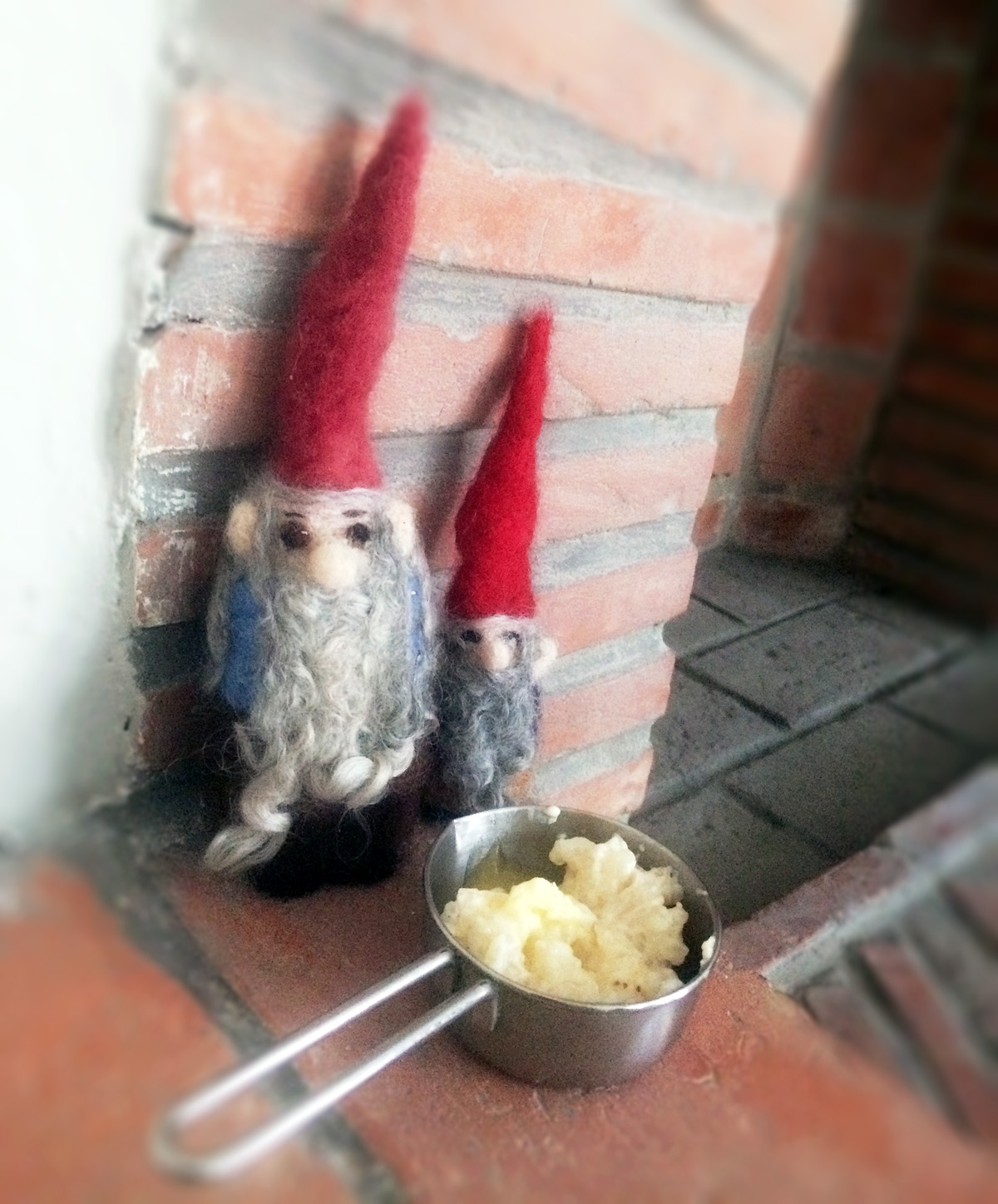 Yule Elf Customs
Even today in Scandinavia it is customary to leave a bowl of porridge with butter, milk, and honey out for them in thanks and gratitude, especially on the night of the winter solstice or on Christmas Eve. This offering of porridge is what still remains of ancestor worship in pre-Christian times.
Since the mid-1800's the nisse has been associated with Christmas gift-giving. In previous times in Scandinavia, the Yule Goat gave gifts. This practice has mostly fallen out of fashion in modern times, although nisser are still often pictured with accompanying goats. These earlier traditions modified and merged with the emergence of Santa Claus and Father Christmas in other western cultures.
How to Bring the Yule Elf into Your Yuletide Traditions
To bring the nisse tradition to our household and begin introducing these creatures to our wee ones, I needle felted a pair of yule elves a few years ago, and starting with my eldest, we began the ritual of making risgrøt, a rice porridge, and giving it to them as an offering on the winter solstice. They quickly became part of our Yuletide décor, often residing in our kitchen, the "heart" of our home, or at the hearth. People loved them so much on my social media feeds, that I started making them for others in years past, and will likely do so again in the future.
Nisse, Not Only for Yule
For over a year now our nisse have taken on a more constant role, like house elves. They stay out all year round and get offerings at regular intervals. In exchange, they help the kids find lost toys.
Often I have searched high and low for something, and cannot find it, only to find it later in plain sight. The nisse have been a constant for us during the last few years of constant change, and it gives the kids comfort that the nisse move with us.
Perhaps the kids are still too young to understand ancestor worship (See my post on Beginning Ancestor Veneration for Children ) or veneration of the spirit of place, but my hope is that this yule elf tradition will start building a foundation for them. I encourage you to create your own holiday traditions for your family, drawing from stories and mythology that you love. Your passion and enthusiasm will be infectious to the children of your household!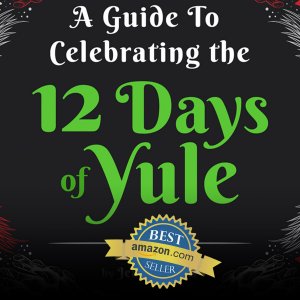 A Guide to Celebrating the 12 Days of Yule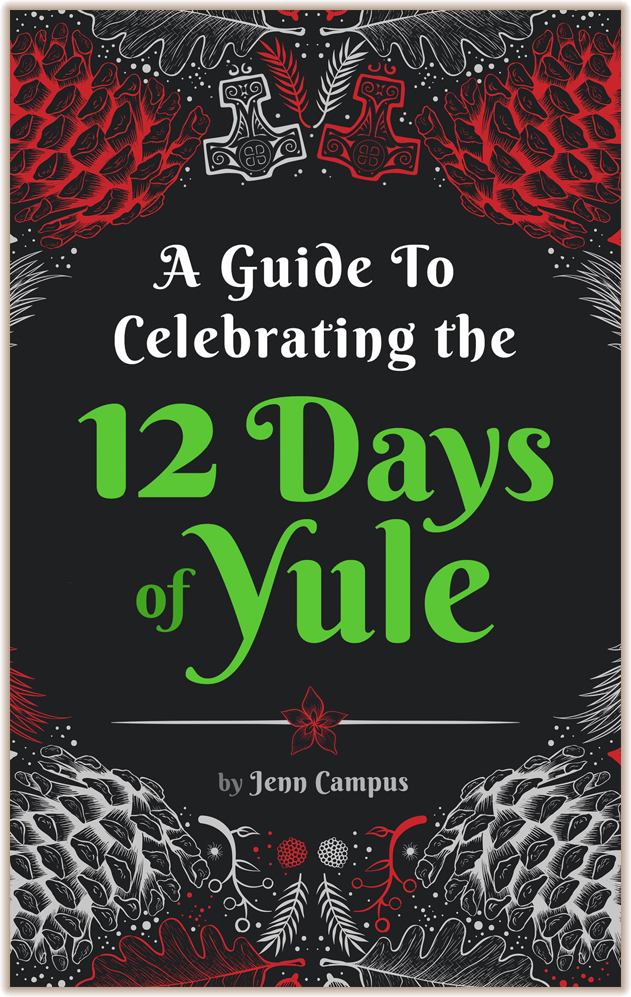 If you need more help, my book A Guide to Celebrating the 12 Days of Yule might be of help. It is a concise, fun, and easy to follow guide for celebrating the 12 Days of Yule (Heathen-style!), and includes:
Activities for each of the 12 days
Recipes
Prayers
Folklore/ History
Rituals
Crafts
Traditions
All activities are family friendly but also great for individuals.
12 Days of Yule Mini Course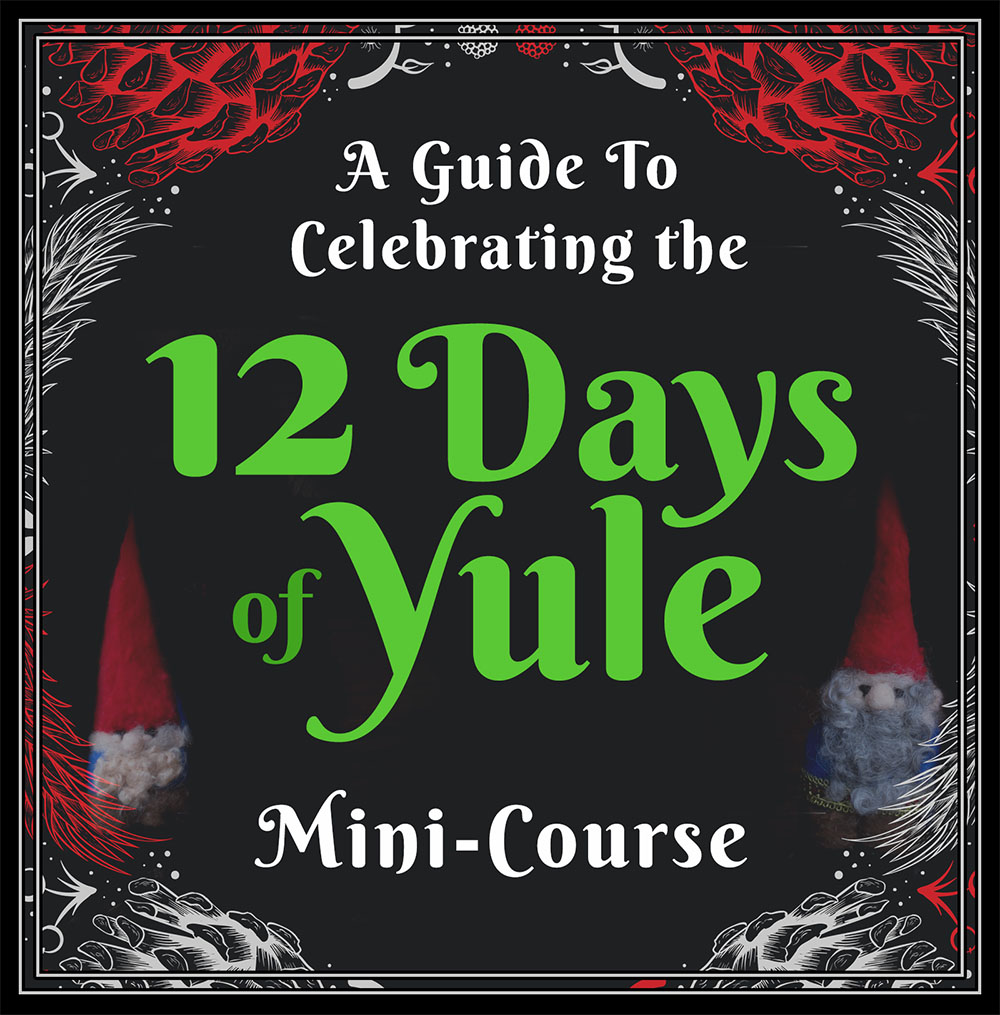 Related Posts:
12 Days of Yule: Day 1 – Mother's Night