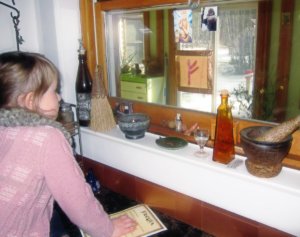 What is Ancestor Veneration?
Ancestor veneration or Ancestor Worship has made its way to the forefront in many spiritual circles. It is an important practice for many because it helps us remember that we have a spiritual team whose sole, or more rightly, soul purpose is to help guide us through our lives.
At this time of year, when the veil between the worlds is thin, many cultures celebrate the lives of those who have passed over. Now is the perfect time to begin an ancestor veneration practice.
For me regular communication with my ancestors grounds me in my many roots and branches and reminds me that I am as a leaf, dangling on my familial branch on the great tree of life.
But how do we translate this very esoteric concept to the little people in our lives, and why is it important?

Samhain, Day of the Dead, All Souls, and Halloween
I wrote the seasonal guide for this month. I really focused on the Ancestors and the importance of tuning into the many cultural celebrations that happen at the end of October and beginning of November to honor the dead. If you have read the guide you know it dovetails with the timing of the final harvest, the time when livestock were traditionally brought in from the fields. Some were slaughtered to keep the people well-nourished through the winter. This was a vital practice for our ancestors, and it marked the beginning of the dark or introspective time of the year.
Therefore, this is the right time of year to discuss death, dying, and ancestors. All of these are concepts that our children will need to understand, and when we start the conversation while they are still young, it becomes a natural part of their lives and makes it easier to deal with the trauma that comes from the death of a loved one.
Grief & Loss
I think all of us struggle with how to deal with the grief that comes from the loss of a loved one. It isn't easy to know how to help our other loved ones get through the transition. That grief is a great starting point to begin the practice of honoring our beloved dead because once you establish a devotional practice, and are able to communicate with your loved ones across the veil, you realize they are not actually lost at all.
But how do you explain death, afterlife, reincarnation, heaven, or any of those concepts to children in a way they can understand, and participate?
I have had an ancestral veneration practice for over a decade, and now as my children are beginning to grow and become curious about the world, I look for ways to translate some of my spiritual practices to them.
The easiest parallel for me to use is when someone we love moves far away. We can't physically touch them very often, but they are still there and love us as they always have. They still look out for us and have our best interests at heart.
When the ancestors are seen in this way, it makes the physical loss of them somewhat easier to bear.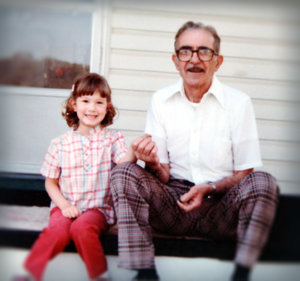 Pap-pap
I had a very close relationship with my maternal grandfather, who I affectionately called Pap-pap (just as my daughter calls my dad, her maternal grandfather). His death, when I was 16 years old was powerful for me. He had been a rock during my often-tumultuous life as a young person and it was the first time I had lost someone who was such a profound part of my life, who I loved so dearly and who I now had to live without.
I wouldn't see him balance a spoon on his coffee cup at the breakfast table, we wouldn't walk to the Dairy Queen for sundaes. He wouldn't be at the ready with words of encouragement or a hug. It would be many years until I could listen to the song "Peppino The Little Mouse," one of the records he used to play, without crying.
However, he was never far from my mind. In my heart, I really didn't believe for one minute that he was gone, in the true sense of the word. For years, when I needed help, he would be there. I would look up in a state of anxiety or sadness and there would always just happen to be an older man there, maybe in a crowd, on a crowded bus, or walking down the street but he would look out at me from behind my grandfather's eyes. There were never any words exchanged, but I knew that my grandfather was still looking out for me.
Getting Kids Involved in Ancestral Veneration
It's important to get kids involved in ancestor veneration from an early age. That feeling when I knew my grandfather was still there and looking out for me is a knowing I want my children to have, too. As they continue to grow, they will always know where they come from, and as I have said many times before, I truly believe that a deep connection to the culture, languages, places, and people you come from is the way to keep grounded in this often crazy world, and it is part of how we create a legacy for those who come after us.
To be in the active process of creating a legacy helps remind us that we were born out of a thousand loves and that we carry our ancestors in our bones, blood, and hearts.
My ancestor altar is full of pictures of grandparents and other relatives and ancestors who have since left this earth; I even have pictures of my beloved dogs.
Ancestor Veneration Altar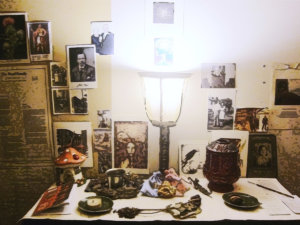 Create an ancestor altar with your family. Place photos, family heirlooms, and other symbols to remind you of them, and any specific ethnic heritage you come from. Visuals are really important for children; a physical reminder of from whom and where they come from.
In our family's tradition, the Disir are female ancestors who are believed to watch over family lines through the generations and help us in times of need.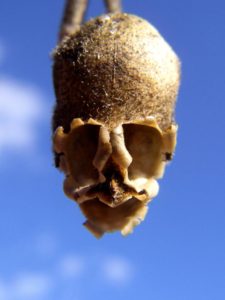 Dried Snap Dragon pod – Image courtesy of Kuriositas
You can even create an outdoor garden altar together if space allows. When we lived in Vermont, I created an ancestor garden. I planted snapdragons (one of my favorite flowers that grew at my grandparent's house and always remind me of them – which also look like little skulls when the flowers dry), carnations (known in Italy as funeral or grave flowers), and bleeding hearts. I often carried my offerings there.
Ancestor Picture Gallery
If you don't have room for an ancestor altar, or don't want to use one, an easy way to practice ancestral veneration is to have lots of pictures up all over your house of your family and ancestors. Images are powerful and by having pictures up, you are sending the message to your children that their loved ones who have left this plane will always remain an important part of their lives.
Designate a certain time of day or even a day of the week where the family "visits" with the ancestors. Encourage children to talk to them, or leave presents of offerings. Having a calendar nearby that has the birthdays, death days, and other special anniversaries handy, so you can be sure to acknowledge those days, just as you would if they were still alive.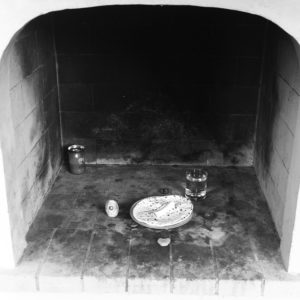 Offerings
Regular offerings to the ancestors are also important. I like to offer items I know particular ancestors would recognize and enjoy. This is a good starting point. If some of your ancestors left this plane before, your kids could know them, talk about, and offer their favorite foods and drinks. This is a simple practice to humanize and personalize individual ancestors for your children.
For example, Pap-pap loved frozen Snickers bars, so when we lived in the states I would put one on the altar when I wanted to be in closer connection with him. It's also fun to share favorite foods all together while visiting at the altar.
Many of my recent ancestors were Catholics, so when I want to sit and have a chat, I burn frankincense and myrrh to invoke the connection. These are scents that they would recognize to symbolize something sacred.
I also often make particular offerings, like olive oil or wine for my Italian ancestors, oats for the Scottish ones, and beer for the Germans.
Make A Meal
If you know me at all, you know food is part of how I communicate with the world around me. I believe food is one of the most powerful instruments in the world. Cooking with local or seasonal foods is a way to get to know your own patch of earth in a better way. It can also keep you close to your ancestors. Food is a powerful way to create an olfactory and oral memory. It is also a way to translate culture and heritage, and as I mentioned above it is a simple way to connect children to their ancestors in a way that makes the ancestor more tangible, rather than an esoteric idea.
Therefore a great activity to do with kids in mind is to make a relative's favorite dish together at regular intervals. If they have recently lost a loved one, start doing this one day each week.
While you make the dish together, light a candle, and perhaps place a picture of the relative nearby. This way, the child won't forget the favorite foods of their loved ones. Every time they eat it, even as an adult, they will remember that special person, as well as the times you shared together honoring that person.
Your Own Ancestral Veneration Practice
These are some ancestor veneration practices I have used in my own family. Use them, or make them your own as a way to allow our loved ones who have passed through the veil to continue on and remain an integral part of our lives, never to fade into the background, never to be forgotten.
Related Posts:
Yule Elf Folklore for Children
5 Ways to Start Building Ancestral Legacy Today
Ancestral Veneration for Children Podcast Episode