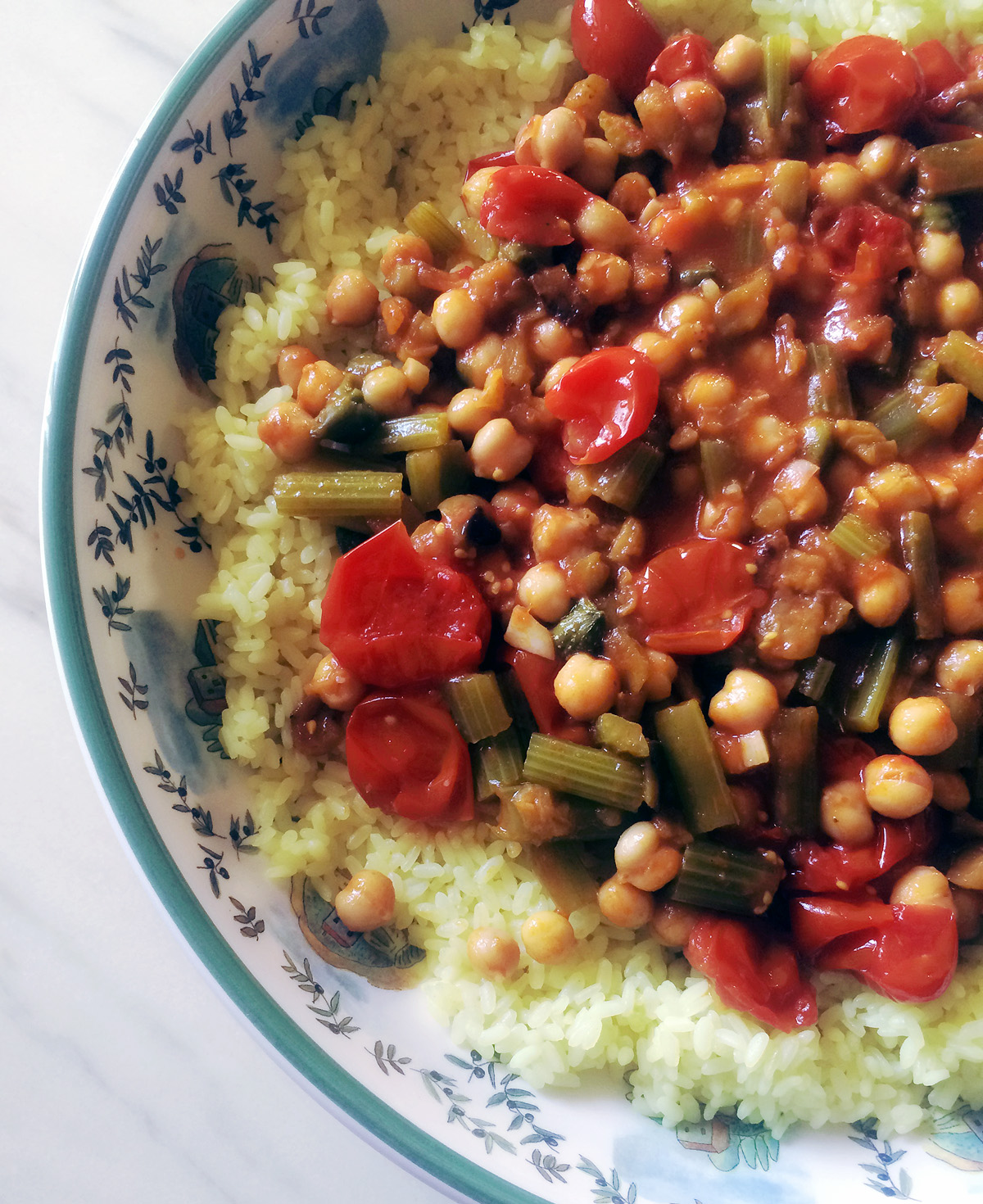 Caponata is an iconic Sicilian dish with a variety of regional recipes. Recipes adapt over time. The important thing is we care enough to keep eating them.
My life has always been intertwined with Italy and Italian culture. It weaves its way through each fundamental moment and milestone. First, I was adopted by Italians and grew up in an Italian American household. During my childhood, I learned to cook from my Italian foremothers. Later, I married an Italian and became a part of his family, learning more recipes and local culture from his mom. Then,  I co-created two half-Italian children, and now, finally,  I live in Italy. It has been my destiny to be tangled up with this place and I know my ancestors are smiling down on me. 
Bridging Food Cultures
Recently I worked with an Italian publishing company.  They were tasked with creating a Pasta magazine focused on the American client. They needed someone who understood the language, cuisines, and palates, not to mention the availability of ingredients of both cultures, to edit the magazine. It was an honor for me to be that editor.
In the letter from the editor, I spoke of my passion for bridging food cultures and how I am particularly interested in the food of immigrants, especially how traditional dishes change when people from one culture move to a new environment and become part of a new culture. It is a concept I am well- versed in given my upbringing and life's course.
My Family's Immigration Stories Come Full Circle
In the letter from the editor, I wrote about my experience with food and cooking, especially as a recent immigrant myself. I told the story of my grandfather, who was born in Sicily and moved with his family to the United States when he was still a boy. His fondest memory was sitting on his grandmother's front step eating biscotti.
Even though I am not Sicilian by blood, I hold that place deep in my heart. It is part of who I am and of the people who raised me, loved me, and taught me my greatest love language – how to cook. So I weaved his immigrant story into my own, making it come full circle now that I'm back living in our Motherland.
He always held a love for Sicily in his heart too, and now that I live closer to it, I feel like I am sharing it with him, that his legacy and love for Italy and Italian culture lives on in me.
What is Ancestral Food?
Ancestral food is simply the food your ancestors ate. I'm not talking about our Paleolithic ancestors, but the one just a few generations back, or further, if you want to go there. Nevertheless, when you eat your ancestors' food, it connects you to the cultures they came from deeply.  The reason is that everyone eats. It is something we will always have in common with the ones who came before us. So if we learn their recipes, they can teach us something about the lands they came from, about its geography and culture.
How Can I Find My Ancestral Food?
When you are adopted or simply not living in your homeland, it is often hard to connect to your ancestral food. It might feel overwhelming because you don't know where to start or how to get the right ingredients. I say start simple and find a few recipes you can enjoy and make for your family often. The more simple, the better. Is there an iconic dish from that culture? Are you intimidated in the kitchen? Find a recipe with ingredients you already are familiar with.
When you make these dishes, note how it makes you feel. First, talk about the origins of the recipe with your family and what it means to you to make it. Then, ask them how it feels to eat it.
Sicilian Food
When I make and eat Sicilian food, it connects me to the people I love, and that is everything for me. In case you didn't know, I wrote a whole book about food and love. It is my passion.
Sicilian cuisine is some of the best in the world, rich in tradition and flavor. Waves of invasion strongly influence it; the Phoenicians, the Greeks, the Romans, the Arabs, the Byzantines, the Vikings, the Spanish…and that is truly what defines it and makes it great. What would Sicilian food be like without the invasions?
Similar to when you begin to research your DNA or learn about the places where your ancestors are from, you realize that even places, like countries, or regions are fluid. They change throughout history.  One place could have various influences, from which cultures ruled over the territory at particular times to which cultures border that territory, and the lines begin to blur a little.
Although I do not live in Sicily, I do live on the other Italian island, the one less well known, Sardinia. In Sardinia, the people moved inland to the mountains to escape invaders. There they preserved the food traditions of the island for the most part. These Mediterranean islands are very different from one another in that respect, but they also have a common theme, love of the land and the fruits of the land.
Eat Local
Ancestral foods are important; they help you to connect and stay in touch with your roots. Yet, eating food from the land where you live is equally important, as it helps your body attune to the energy of the place you reside.
In my Modern Peasant Primer, I talk about how the land where you live is an important piece of the puzzle, how it can also help you on your journey. One day you will be someone's ancestor, and your life and where you lived can provide lessons for them in the future.
The important thing to remember is that many of our ancestors left their homelands for different lands and shores. Often they embraced new cultures and foodways; they learned new languages, and it made a mark on the dishes they prepared and taught their children. This is all a valuable part of who we are.
Caponata Siciliana
Caponata is one of the quintessential Sicilian dishes. There are many regional varieties, as well as personal recipes. The main components are eggplant, tomatoes, and a sweet and sour agrodolce sauce. This is the perfect summer dish because all the components are growing now.
With its sweet and sour sauce, Caponata nods to an Arab influence, the tomatoes to the Americas, and the eggplants to the Roman Empire (eggplant originated in India). Olives and olive oil are ubiquitous in the Mediterranean region. Caponata is typically served with fish; tuna and swordfish are the most common. I often serve it with sea bass, which is more available in Sardinia, or on top of rice, orzo, or toasted bread. Caponata is best served at room temperature and is even better the next day.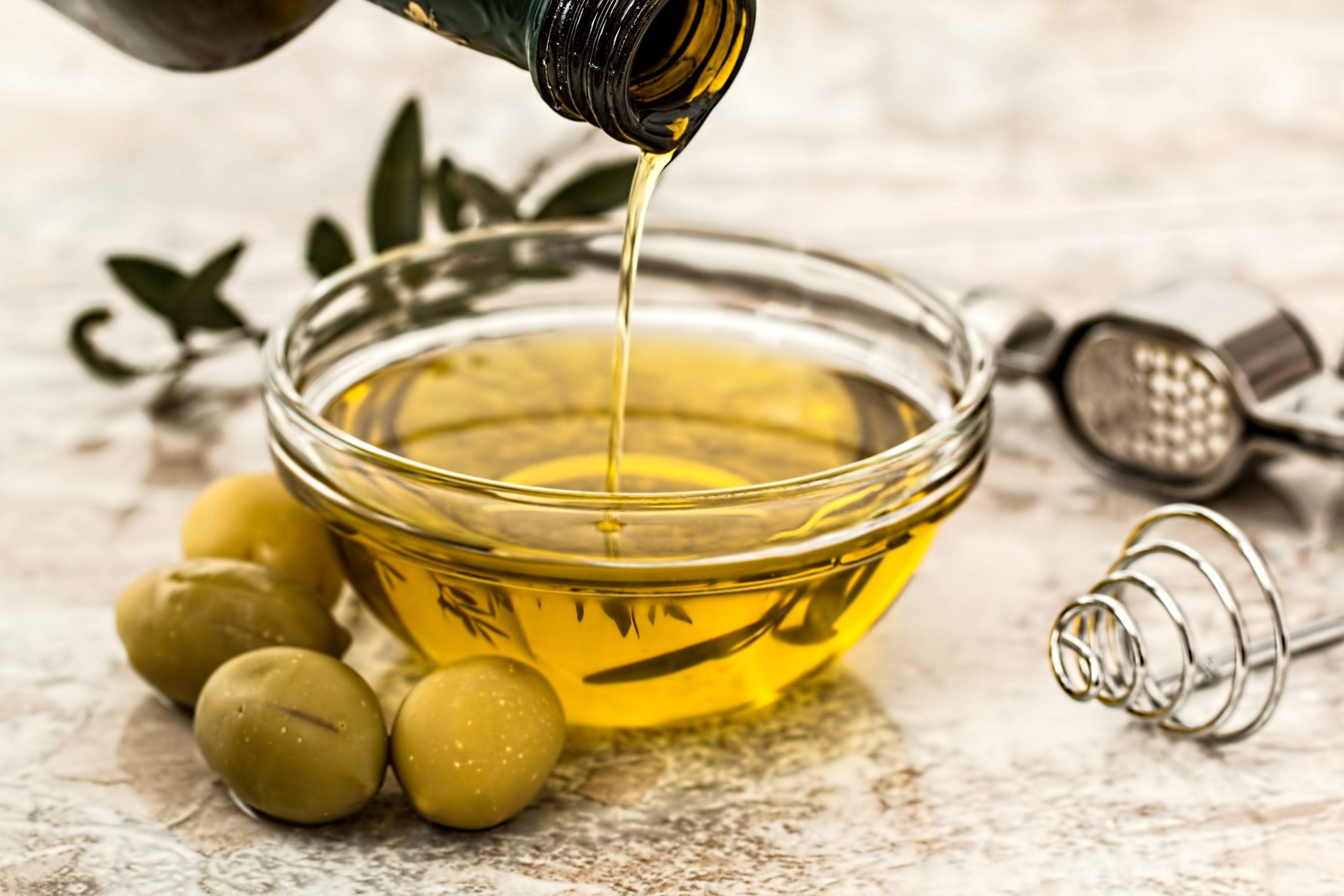 Eat Seasonally
I change mine up a little based on the season. At the beginning of eggplant season, in early summer, wild fennel is still growing, so I like to throw some in my caponata. During the heat of the summer, peppery oregano might make an appearance. If I make it in the winter, and I sometimes do, I might add some mirto or juniper berries to infuse a little Sardinia into the mix.
Sicilian Caponata Recipe
Caponata, although an iconic Sicilian recipe,  is a very regional dish. If you asked a dozen Sicilian Nonnas how to make it, you might get a dozen recipes. Each matriarch within the same village might have her own special twist on the regional standard. Ask a Sicilian American how to make Caponata, and it twists even more.
This is the beauty of cooking and learning traditional recipes. If you make it one way, many people will tell you that's not how you make it, especially if it is an Italian recipe. Maybe that's not how they make it, but that's how you make it, and you may have had the recipe handed down through the generations of your family.
Don't be afraid to make a recipe yours. Just like other traditions, it is important that we keep using them. Recipes adapt and change over time. The important thing is we care enough to keep eating them.
That said, here is my basic recipe, I hope you enjoy it.
INGREDIENTS:
4 celery stalks, chopped
1 medium eggplant, diced
sea salt
¼ cup olive oil
1 medium yellow onion, diced
2 cloves garlic, minced
1 (8-ounce) can of plum or cherry tomatoes, chopped
½ cup white wine vinegar
2 tablespoons of sugar
sea salt & black pepper
2 tablespoons capers, rinsed
½ cup green olives, pitted and chopped
2 tablespoons fresh herbs (parsley, fennel fronds, or basil)
2 Tablespoons of raisins (optional)
For me, the most special thing about Caponata is the agrodolce (sweet and sour) flavors. So I like to accentuate them as much as possible. So, I use both capers and raisins in my caponata, and I love the way it tastes.
METHOD
Fill a small saucepan with about 2 inches of salted water.
Cook the celery until tender, remove from water, and set aside.
In the meantime, salt the diced eggplant and let it sit in a colander over a bowl for about 30 minutes. Then rinse and squeeze out the water – this removes some of the bitter flavors in the eggplant. If you don't have time to do this step, you can skip it (don't tell Nonna!)
Warm the olive oil in a large skillet or saucepan. Fry the eggplant in the olive oil until golden.
Then add the onion and garlic. Sautee until they are golden too.
Next, add the cooked celery, tomatoes, vinegar, sugar, salt & pepper.
Simmer for about 10-15 minutes.
Then add the capers, olives, and raisins if you're using them.
Add the fresh herbs and taste for seasoning.
Caponata Cooking Tips:
1. Italian recipes, especially from southern Italy & the Islands use a lot of olive oil. It may seem like more than necessary, but in many cases, it's what creates the iconic flavors.
2. Olive oil is used in everything from cooking, frying & baking. It's a common misnomer that olive oil should be reserved for garnishing or in dressings or not cooked.
3. I prefer to make caponata in the morning, to be eaten later. This is a dish that tastes better when it's had time to sit so the flavors can marry. It can be eaten warm or at room temperature.
Are any of your ancestral cuisines influenced by other cultures? How? How would the recipes and ingredients be different if there was no outside influence?
Related Posts:
5 Ways to Start Building Ancestral Legacy Today
Bumper Crop Blessings: 3 Mediterranean Ways to Use Zucchini
Eat Like an Italian: Part 1: No Guilt (How Sardinia Helped Me Deal With My Unhealthy Relationship With Food)
Lasagna Legacy: Italian Food History