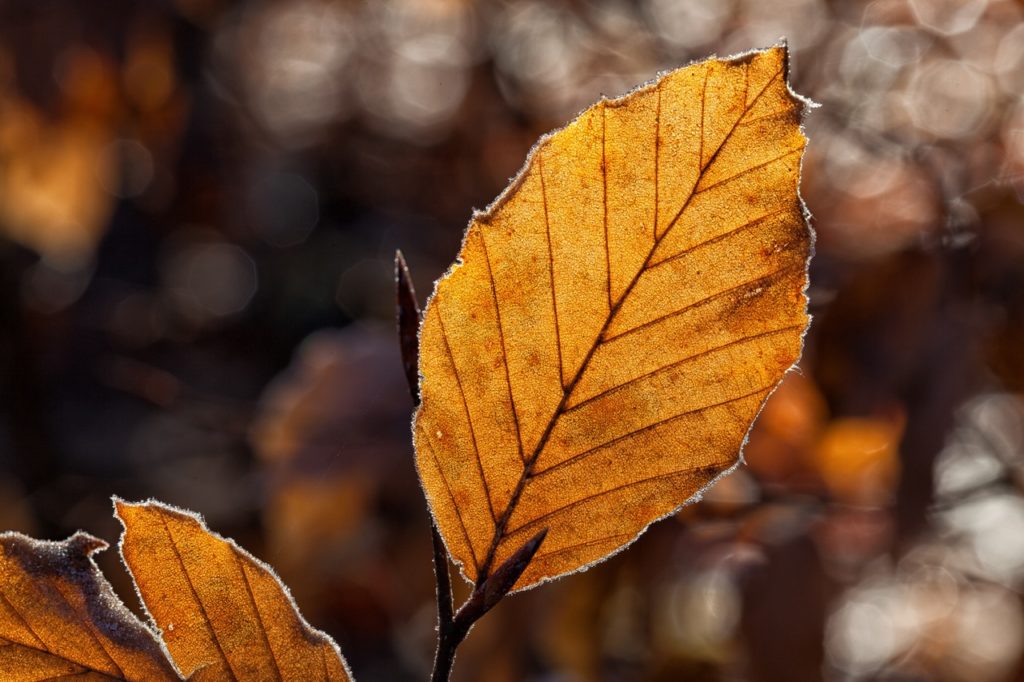 What is Samhain?
Samhain pronounced "sow-en," means "November" in Gaelic. There are a couple of iterations of the word, depending on the country of origin. It is spelled Samhain in Irish, Samhainn/Samhuinn in Gàidhlig (Scottish Gaelic), or Sauin in Manx. An ancient Pagan celebration, Samhain, like so many others, was adopted by various Christian religions. Therefore it is also celebrated today as All Saints' Eve, All Saints' Day, All Souls' Day, and secularly as Halloween. Whatever the differences, they all have the same source.
Samhain was the first and most important of the Gaelic calendar's four quarter days and historically celebrated sometime between October 31 – November 1. It was considered the Celtic New Year, the end of the harvest season, and the beginning of the dark time of the year. The celebration's importance to ancient Celts is illustrated by the many passage tombs they built, especially in Ireland during Neolithic times. Various openings in the tombs align with the sunrise around during Samhain.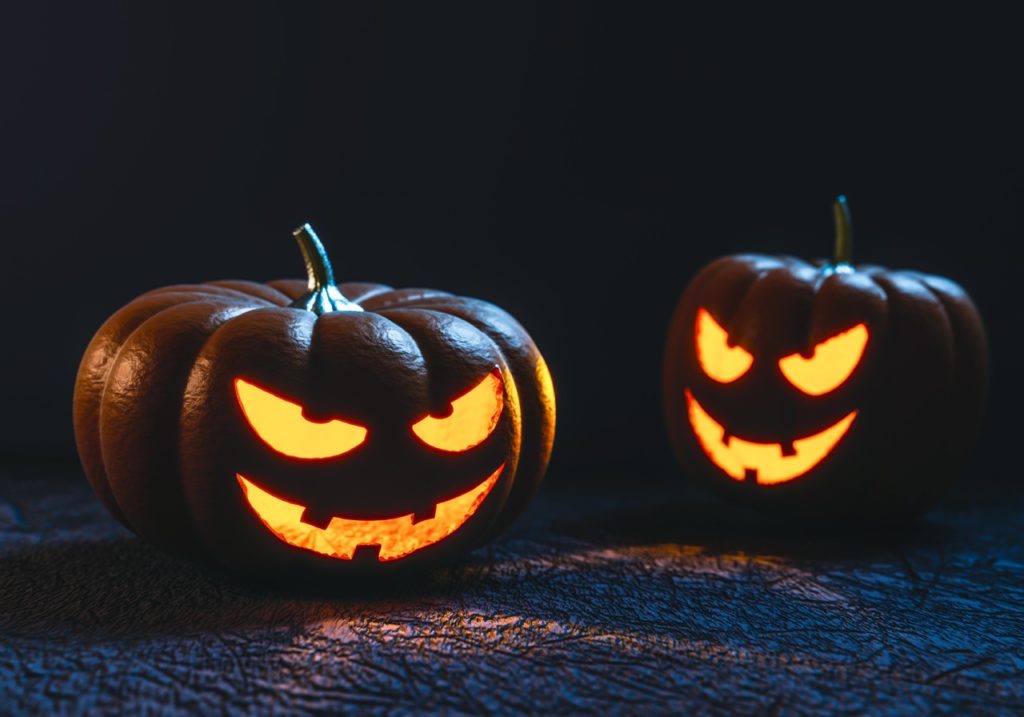 Modern Halloween
Modern Halloween has a lot of symbology in common with Samhain. "Hallow e 'en" occurs on October 31 and means "hallowed" or "holy" evening. Its name is the Scottish term for All Hallows' Eve. In Scots (not to be confused with Gàidhlig), "eve" becomes "even," which evolved into Hallowe'en. Historically the Celtic day began and ended at sunset as opposed to the clock in modern times. The first time Halloween is mentioned is in the early 1700s, although, as we will see, its celebration has a much longer history.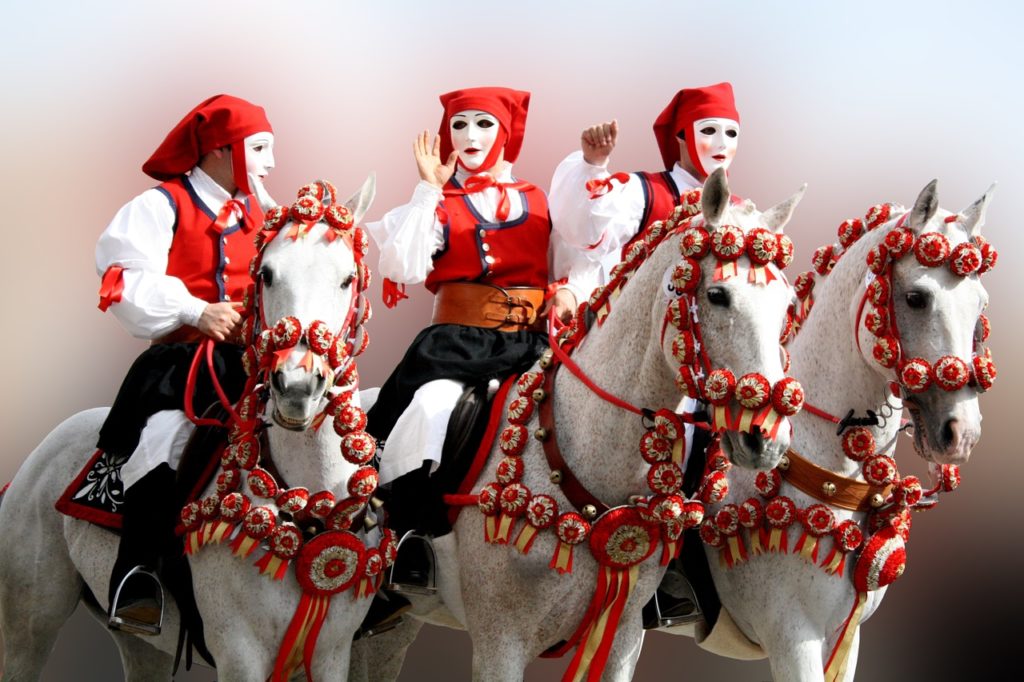 Samhain in Sardinia
Although Halloween is celebrated in many parts of Italy today, it is not a native custom to many areas. However, here in Sardinia, on November 1, there is an ancient celebration to honor the ancestors called Su Mortu Mortu or Li Molti Molti (literally translated to "the dead dead").
Children go door to door dressed as ghosts asking for gifts for the dead. One of the most common gifts given to the roving children are pabassinas, my favorite Sardinian cookie. While I was researching a good recipe, I found that they are also included in Día de Muertos celebrations in Mexico, which completely blew my mind! As a culinary anthropologist, these findings absolutely thrill me, and I wish I could find out how they got from Sardinia to Mexico. But alas, I am still searching. If you know anything, please let me know!
Traditional Sardinian Foods
Pabassinas or Papassini (find the recipe at the bottom of this post), as they are known in some regions, are named for one of the main ingredients. "Papassa," is raisin in Sardinian, or "uva sultanina" in Italian. These crunchy and wholesome cookies also include almonds, and walnuts, are often flavored with anise or citrus, and use lard as the traditional baking fat. They're iced with simple powdered sugar and egg white icing and finally strewn with multicolored sprinkles.
Another traditional cookie used for this celebration is ossu de mottu or (bones of the dead). These cookies are long and flat with irregular shapes since they are handmade. The prominent flavor is almond, and they are a twice-baked cookie, which makes these reminiscent of hard amaretti. Other gifts of the season include pomegranates, chestnuts, and dried fruit.
Sardinian tradition is to light a "Sa conca e mortu" ("Head of the dead one"), an oil lamp often inside a pumpkin (sound familiar?) to honor deceased family members.
A supper is prepared for the dearly departed, composed of fresh macaroni, wine, and water. Setting a place for the ancestors welcomes prosperity while omitting this tradition brings hungry spirits to your doorstep.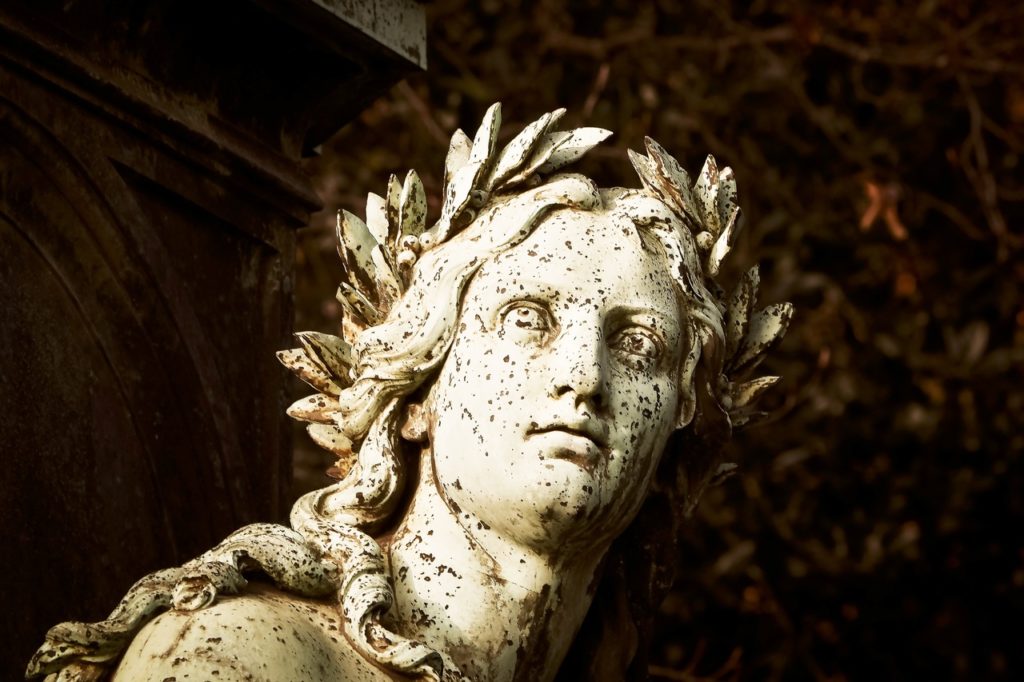 Why We Celebrate Samhain
It's all about the Ancestors. We are all indigenous to someplace (or places) through our family lines. Even if your ancestors have lived in another part of the world for generations, even if we have to go back thousands of years to find our Pagan ancestors, it is a simple truth – we all come from Pagans. We celebrate Samhain to honor our ancestors no matter what their religious affiliation was.
Many believe at Samhain that the veil between worlds is thin, and therefore easier for those of the Otherworld, like fairies, elves, spirits, and other liminal creatures, to pass into our world.
Historically many people believed that the ancestors came back to visit their families with the veil thin, so ritual meals were set up with extra places at the table for the beloved dead. This is a practice that many modern Pagans still observe in some way or another.
The Last Harvest
There is a second reason we celebrate Samhain. The end of October is the end of the harvest season in many regions, so Samhan is also the Last Harvest. Typically the animals came in from the fields now and either housed indoors or slaughtered to feed the community through the winter. This harvest came from a real need that honored the animals and fed and clothed our ancestors. This sacrifice still clothes and feeds us today. The needs are the same, but often we've forgotten how we receive the items we need.
Maybe now it's easier to see how the modern interpretations of this season with the blood and the guts and the gore is not too far off. As a culture, we may have become disconnected from these symbols' true meanings, but it only takes a little digging to remember why we still feel a pull to this symbology at this particular moment. In this month's guide, I go delve further into this historical perspective on death and dying.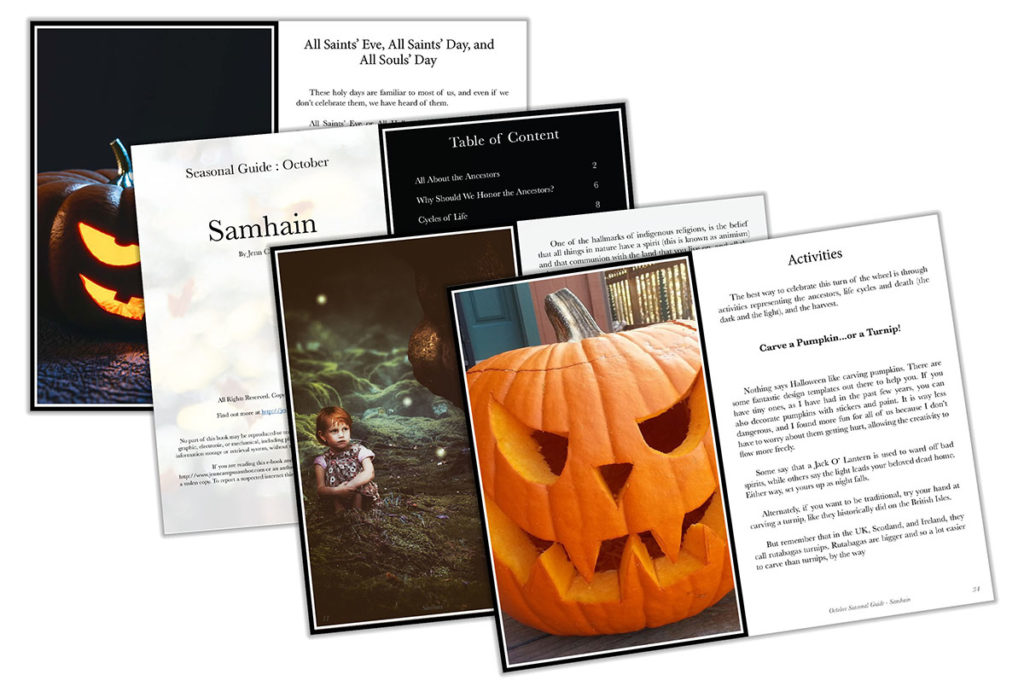 How We Celebrate Samhain
Creating a feast of seasonal produce, and then leaving a plate for your ancestors is one of the most traditional and easy ways to mark this celebration. If your own heritage and/or traditions have specific ways of feeding the dead, that's probably the best route to go. Alternatively, one of the easiest ways to plan a menu for this sacred meal is to incorporate some of the favorite dishes and drinks of your loved ones who have crossed over. You can also make some ethnic dishes representing your family's varied heritage. Get creative and enjoy preparing and eating the feast. Don't forget to leave a plate for your dearly departed.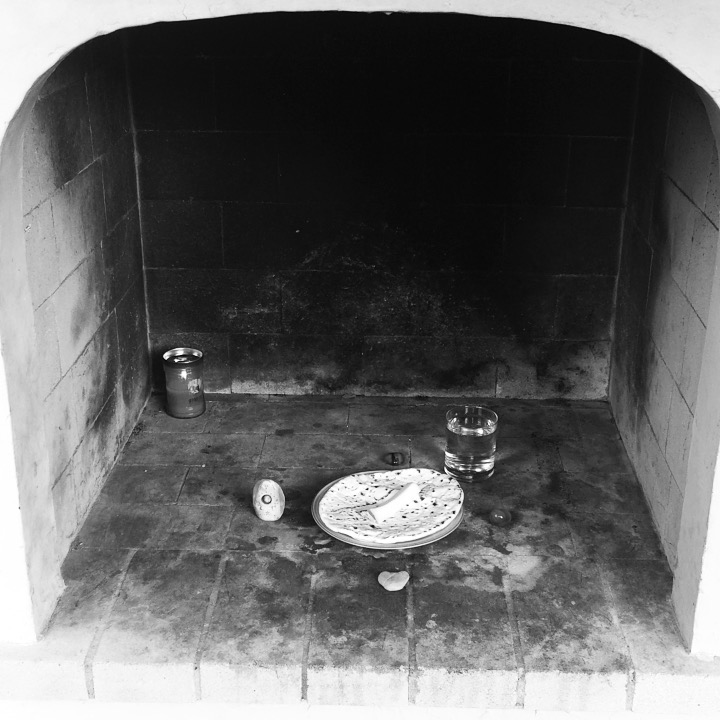 Create an Altar for Your Ancestors
Samhain is the perfect time to begin an ancestor devotional practice. I encourage you to start this practice by reaching out to your well and healed ancestors—those who went beyond the veil whole in mind, body, and spirit. No matter how messed up your family might be, we all have ancestors who were vibrant, positive, and stable in both life and now in death. These are the ones to call on when we begin our ancestral practices. These wise ones can help guide us on this journey.
If you want some more inspiration, I invite you to join the first Old Ways for Modern Days Fireside chat. We will be discussing the topic of Ancestral Veneration for children. You can join us by becoming a Patron!
I suggest keeping your ancestor altar simple. Add items that represent wise old grandmothers and grandfathers. You might include pictures you find that resonate with this energy, or you might simply wish to add a skull to your altar.
For example, my maternal line, is Scottish, so I might place a picture of a thistle or a piece of clan tartan to represent those on my family's altar. I could also place a hat pin from a traditional Bavarian outfit to represent my paternal line. I also put out a small dish of olive oil to honor my adoptive lines' ancestors and those of my husband's lineages.
Whatever items you choose to represent your ancestors, consider leaving offerings of food and drink there. My grandfather loved to eat mini Snickers bars from the freezer. So, when we lived in the States, I would get mini Snickers for the altar to honor him at Samhain.
Samhain Podcast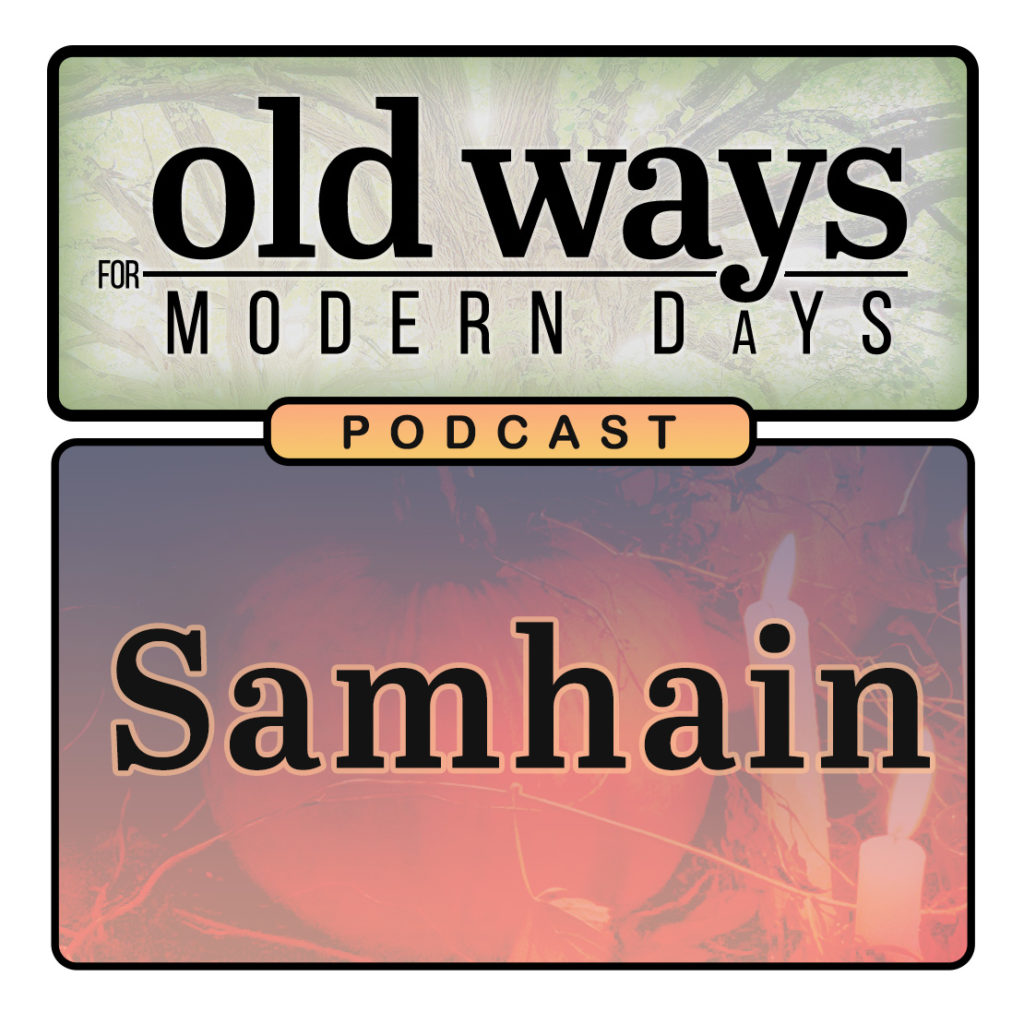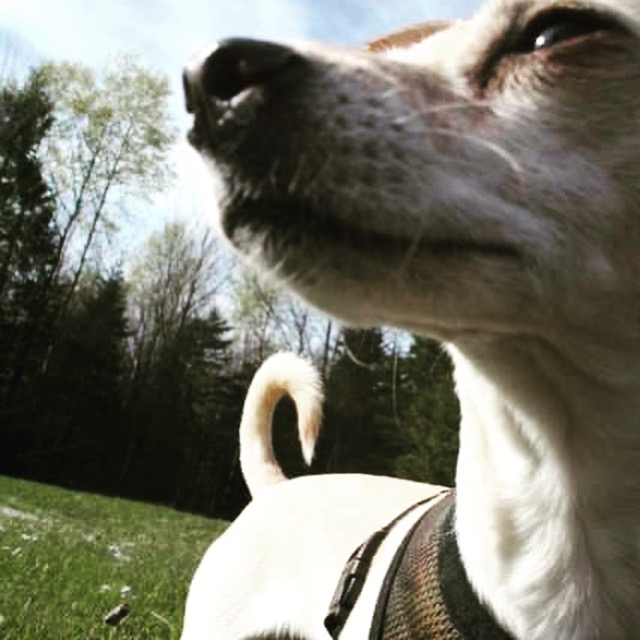 Our Beloved Companions
You can also honor 4-legged, winged, and scaly deceased family members on your altar. If children lost a beloved pet in the past year, this could be an incredibly therapeutic practice.
I lost my best friend Pepino at the beginning of October this year. He was my companion for 12 years, and his loss has been felt greatly by our whole family. You can be sure this year we will honor him at Samhain.
Place pictures, items like collars or a favorite toy, and treats on the altar to remember our faithful companions.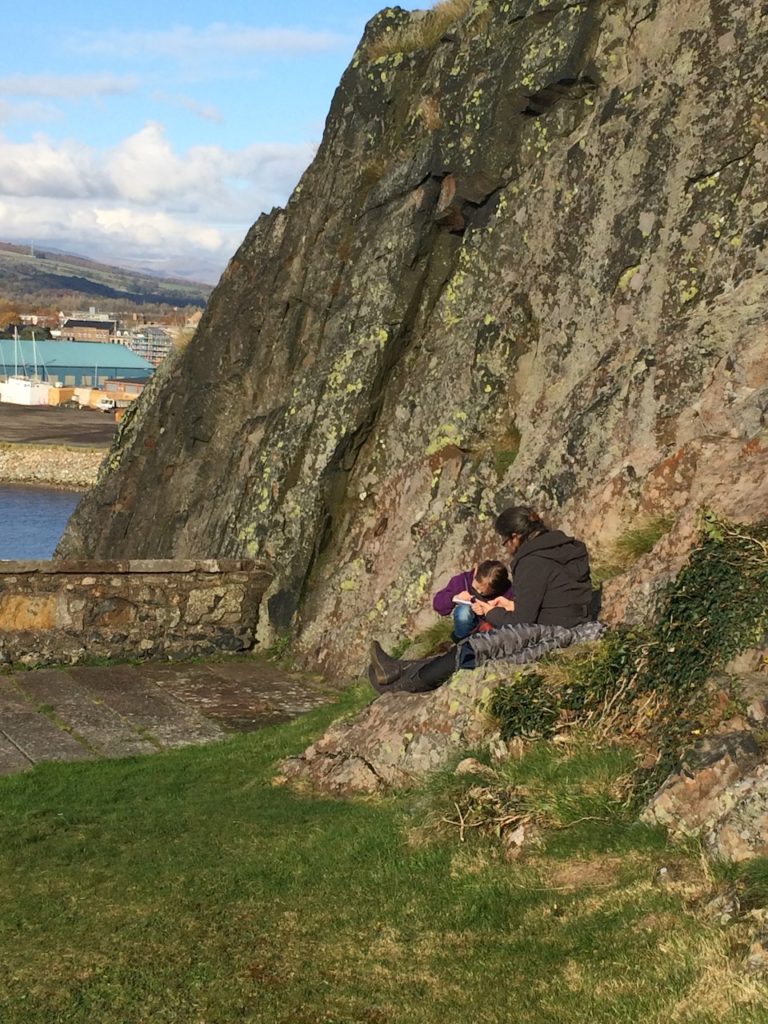 A Personal Samhain Ancestor Intervention
I will use Samhain in all my public writings since its what so many of us know, and beyond all else, I want this healing journey back to ourselves to be relatable. However, in my personal practice, I will begin using Samhuinn, pronounced "sah-vin". This is the Scottish Gaelic pronunciation and many of my ancestors would have been Gàidhlig speakers at some point. While I was working on various documents about Samhain, I got a nudge from beyond the veil. As I was looking at the spelling Samhuinn, it just came to me that this was pronounced sah-vin, not so-wen. I immediately began researching the pronunciation, and it was confirmed that my intuition was correct. I can only surmise that it was a bit of ancestral memory that came into play at the moment.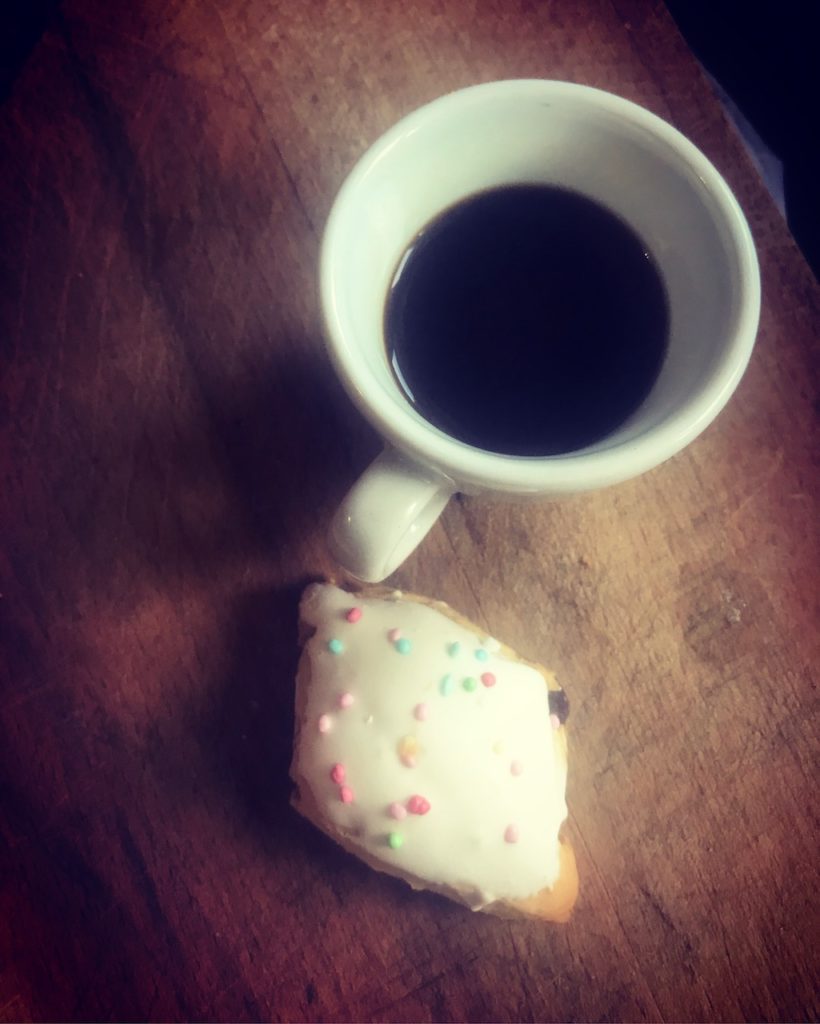 Pappassini
Pappassini are the traditional treat given to Sardinian children dressed as ghosts who go house to house on All Soul's Day to receive gifts for the dead. They are also my favorite Sardinian cookie.
Pappassini Recipe
Ingredients:
3/4 C of raisins
4 C of flour (2 cups white, and 2 cups whole wheat if possible)
1 C of sugar
Pinch of ground cinnamon
Pinch of salt
2 teaspoons baking powder
3/4 C of lard (or butter)
3 eggs
1 C of almonds or walnuts, chopped
Zest of one orange
2 egg whites
2 1/2 C of powdered sugar
Nonpareil sprinkles
Method:
Soak the raisins in water and let them soften for 1 hour.
Mix the flour sugar, cinnamon, salt, baking powder, and lard to create a crumbly mixture.
Add 3 eggs and knead the dough.
Drain the raisins from their liquid, and reserve the liquid. If the dough is too dry you can add some of the liquid from the raisins.
Once an even dough forms, fold in the nuts, and the raisins.
Wrap the dough in plastic wrap and let it rest for 2-3 hours in the fridge.
Preheat oven to 350 F
To shape, divide the dough into small ropes, flatten them with your hands until they are about 1/8-inch thick, then cut out diamond-shaped cookies. You can also cut them into small rectangles.
Place cookies on baking trays lined with parchment paper and bake for 12-15 minutes.
In the meantime, mix the powdered sugar with the egg whites to obtain a glaze.
Once the cookies have cooled, spread each one with a thick layer of icing and top with the sprinkles.
Makes about 2 dozen cookies
Related Posts: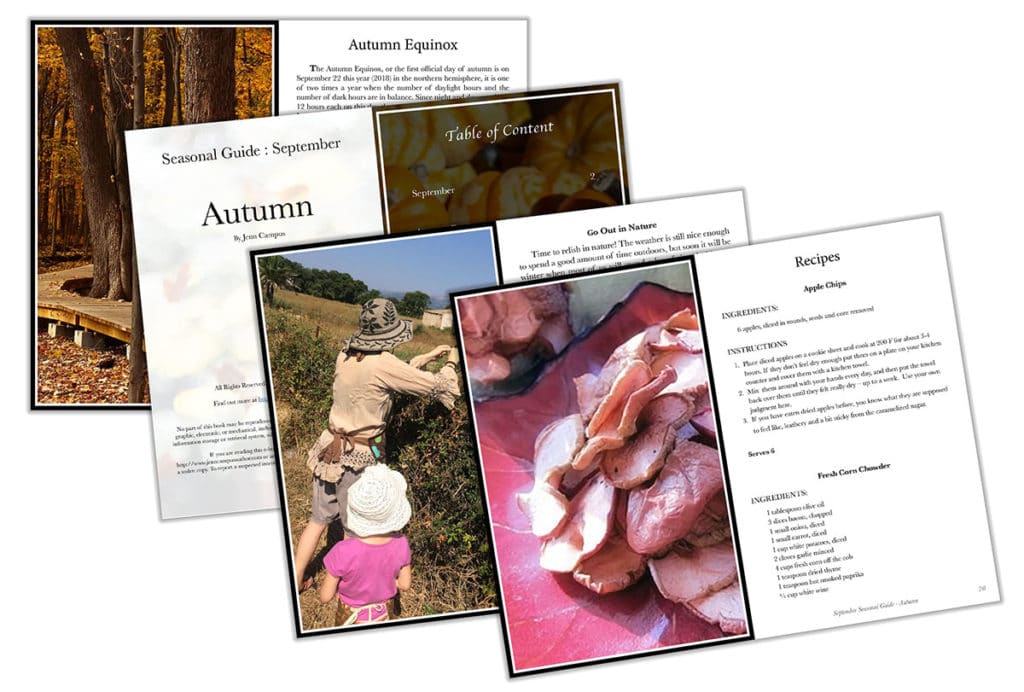 Enjoy monthly seasonal guides with ideas for how to celebrate the changing of the seasons. The monthly guides are generally 25+ pages of folklore, activities, rituals, and recipes that are great for both individuals and families.
Old Ways for Modern Days Podcast: Samhain
5 Ways To Start Building Ancestral Legacy Today
Blessed Beltane! Happy May Day! Feast of Sant' Efisio!
Mabon! Happy Autumn Equinox!
12 Days of Yule: Day 2 – Winter Solstice