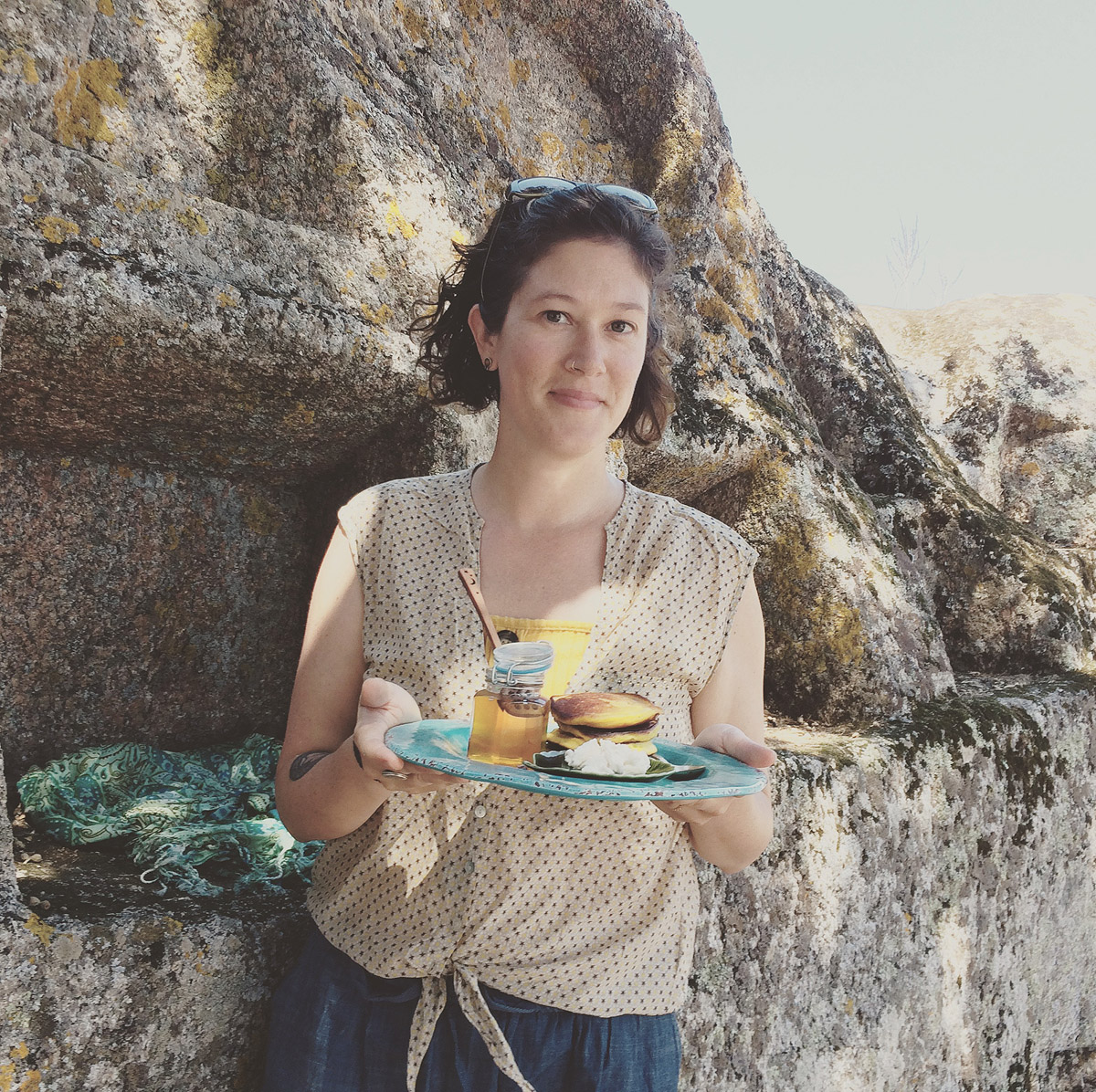 Saffron, Ricotta, and Honey are one of the holy trinities of Sardinian cuisine. I was interviewed about Saffron and its importance in Sardinian recipes for a piece in the most recent issue (October 2018) of Costco Connection.
I also wrote a definitive guide on how to grow your own saffron crocuses, for Garden & Happy. So I have been working with saffron quite a bit recently, and my love for this healing and magical herb has grown exponentially in recent months.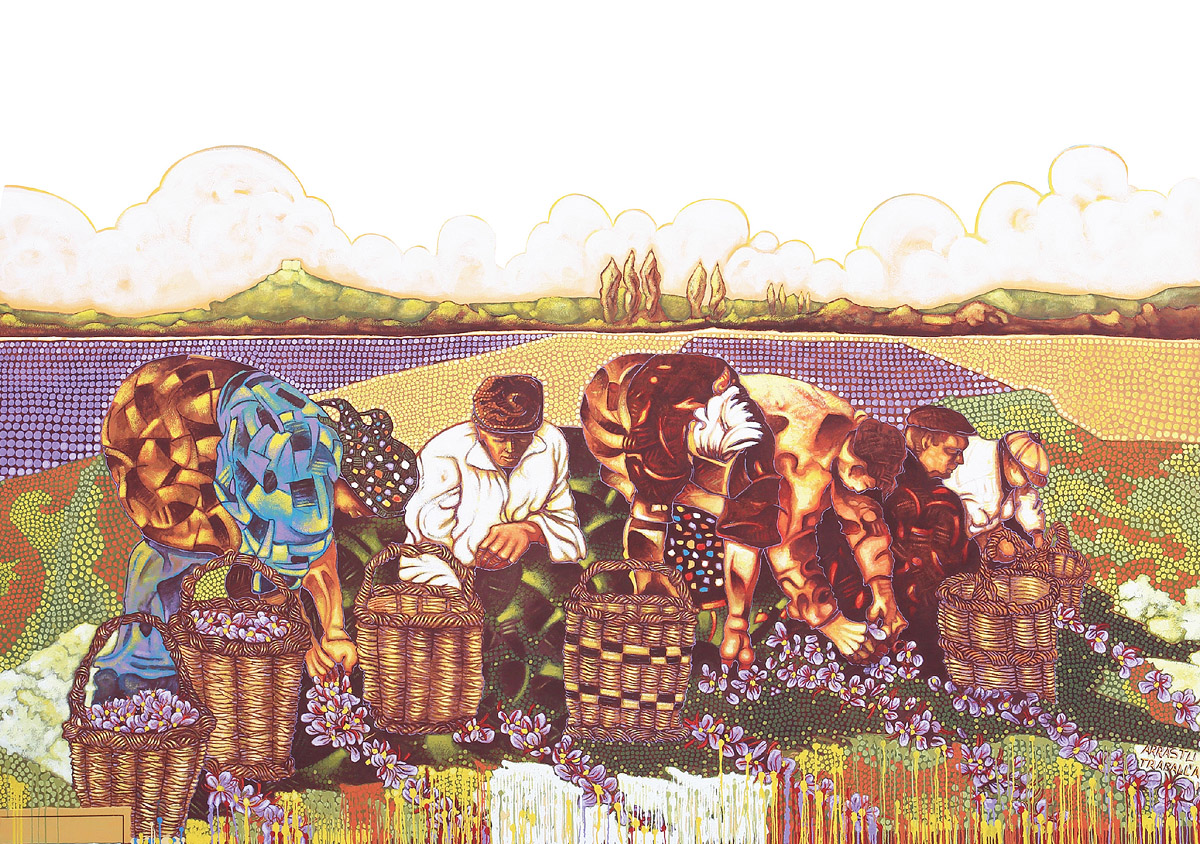 What is Saffron (and Why is it So Expensive)?
Saffron is the dried stigma of the saffron crocus flower, and it takes an average of 150,000 flowers (and 40 hours of labor) to harvest about 2 pounds of saffron.
The blooms are handpicked and then the stigmas are pulled out of the flower by hand and left to air dry. In Sardinia, where saffron is used in traditional cuisine before they are set out to dry each stigma is rubbed with a little olive oil to help preserve it.
The Many Uses for Saffron
Saffron has been cultivated for over 3,500 years the world over. It has been highly prized throughout history for its use as a spice and dying agent, as well as for its use in cosmetics, as a perfume, and in folk medicine.
It is said that Cleopatra used to bathe in water steeped with saffron to maintain her beauty, strength, and vitality, which is not surprising because saffron actually has over 40 therapeutic health uses. People today use it to alleviate depression, and quell insomnia, lower insulin and fight obesity. It has also been used for centuries as an expectorant, to counteract aging, and most of all, as an aphrodisiac, making it one of the most ancient but varied use herbs in existence.
All of these uses have been proved by science in the modern age. This is because saffron is high in antioxidants and anti-inflammatories. It is also chock full of B-vitamins, magnesium, and potassium, all good things.
All of this makes it well worth the price.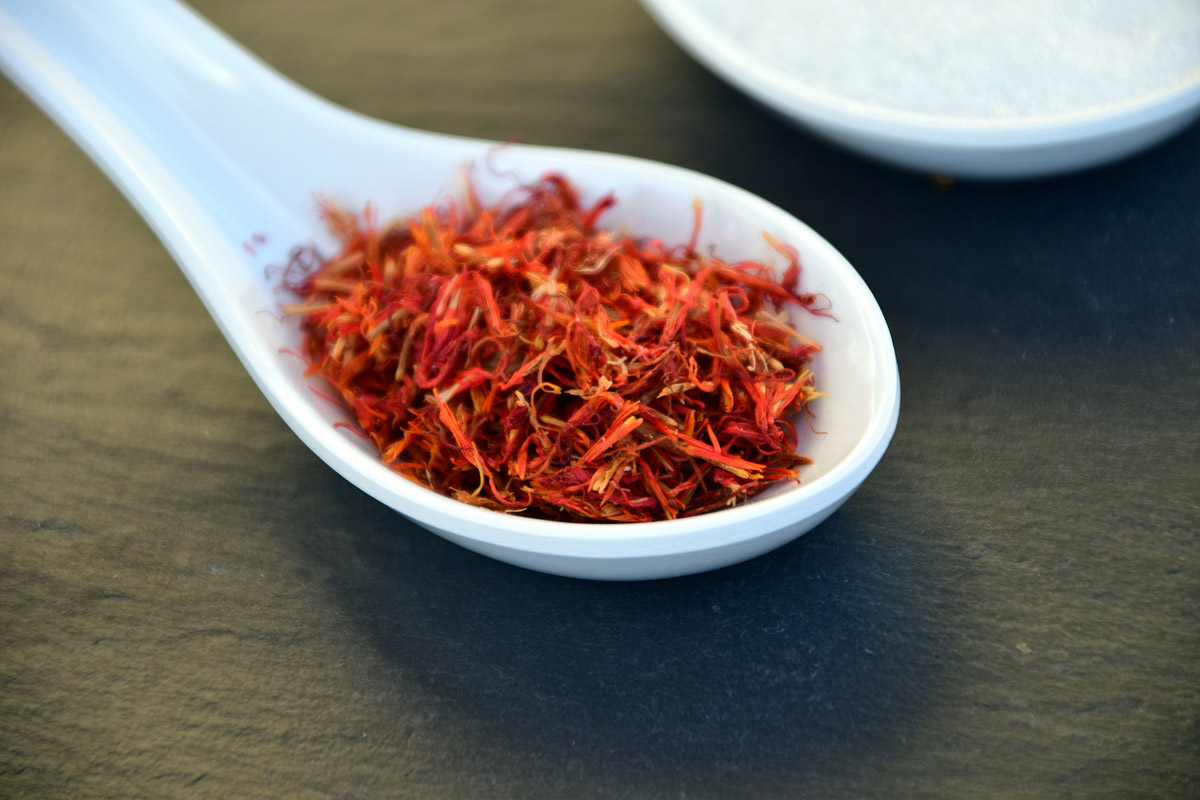 History of Saffron in Sardinia
Although 90% of the world's saffron is grown in Iran, Sardinian saffron, known as "red gold" is prized by connoisseurs for its intense flavor and color. It is said that the Phoenicians brought saffron to the island thousands of years ago, and it belongs to one of the sacred trinities of traditional Sardinian cuisine that includes honey and sheep's milk ricotta cheese. So in my never-ending fascination with food culture (and pancakes!).
I created a special recipe to bridge the gap between Sardinian and American fare. I was asked to create a signature recipe for the Costco Connection piece, and although this delicious recipe (even my kids love it) didn't make it into the article, it is an original creation that has become a staple in our house.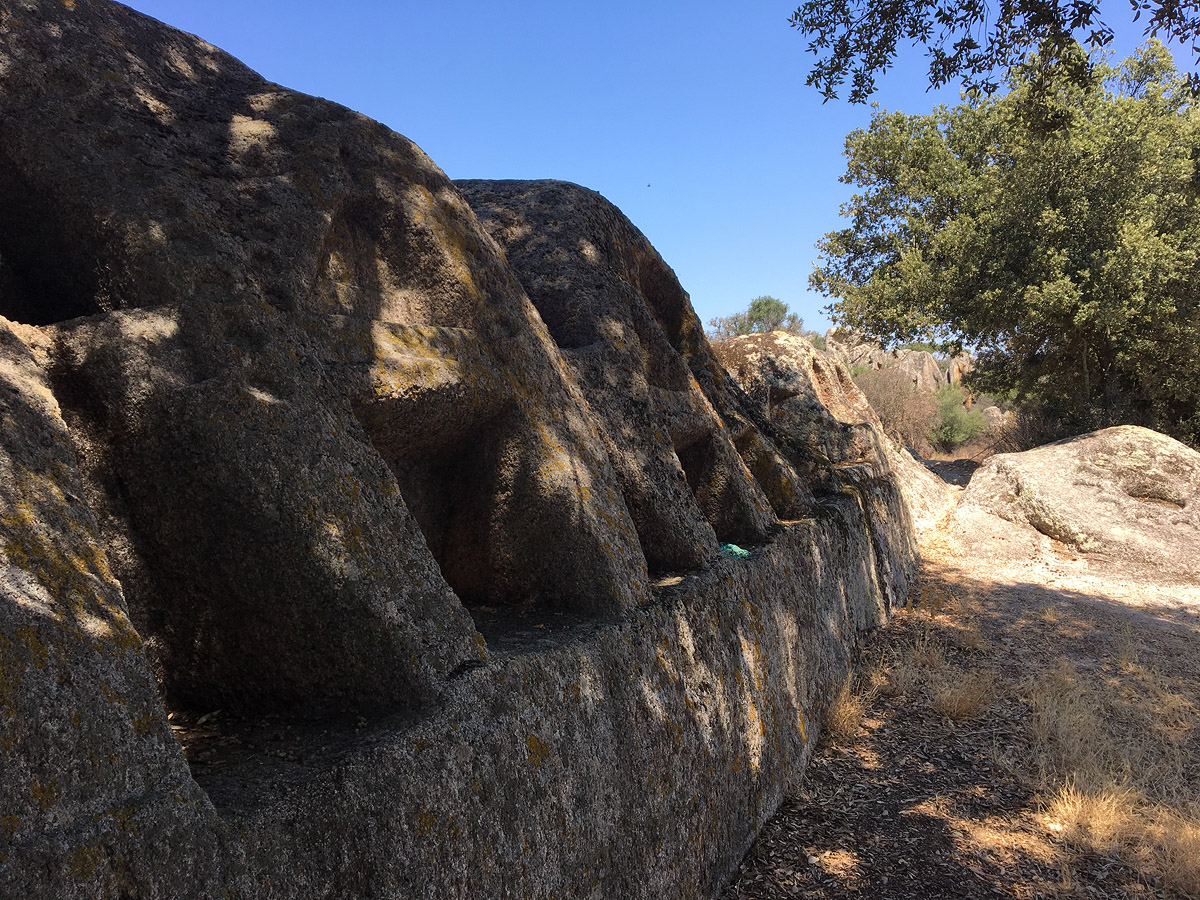 Altare Rupestre di Santo Stefano
I wanted to go to a special Sardinian location for the photoshoot and decided on one of the most historic locations in our area, Altare Rupestre di Santo Stefano near Oschiri.
This is a very old place where ancient Sardinians, during the Nuraghic period, built altars right into the rocks, and it is believed today that these altars were likely used to make offerings. There are other rock monuments located at the archeological site including "Domus de Janas" (House of the Janas, or fairies) and fertility symbols, also carved into the rocks. It is believed that the modern-day church on the site sits on the site of a much older, pagan temple.
The time we spent there was enchanting; it was like stepping through a portal into another time. Santo Stefano is just another example of Sardina's mysterious past; this island is steeped in ancient history, and like the thousand-year-old olive trees, it is definitely a place worth visiting on this magical island.
More to Sardinia than Beaches
Sardinia is known for its amazing beaches with clear azure Mediterranean waters and I love the beach too, but most of what you find about Sardinia on the internet is on that subject. I adore Sardinia's ancient pre-history even more, and there is so much of that dotted across the island (and very little known about these sites from the Nuraghic culture) – so much that even if I visited one site a day for the rest of my life, I would not see them all, for there are thousands.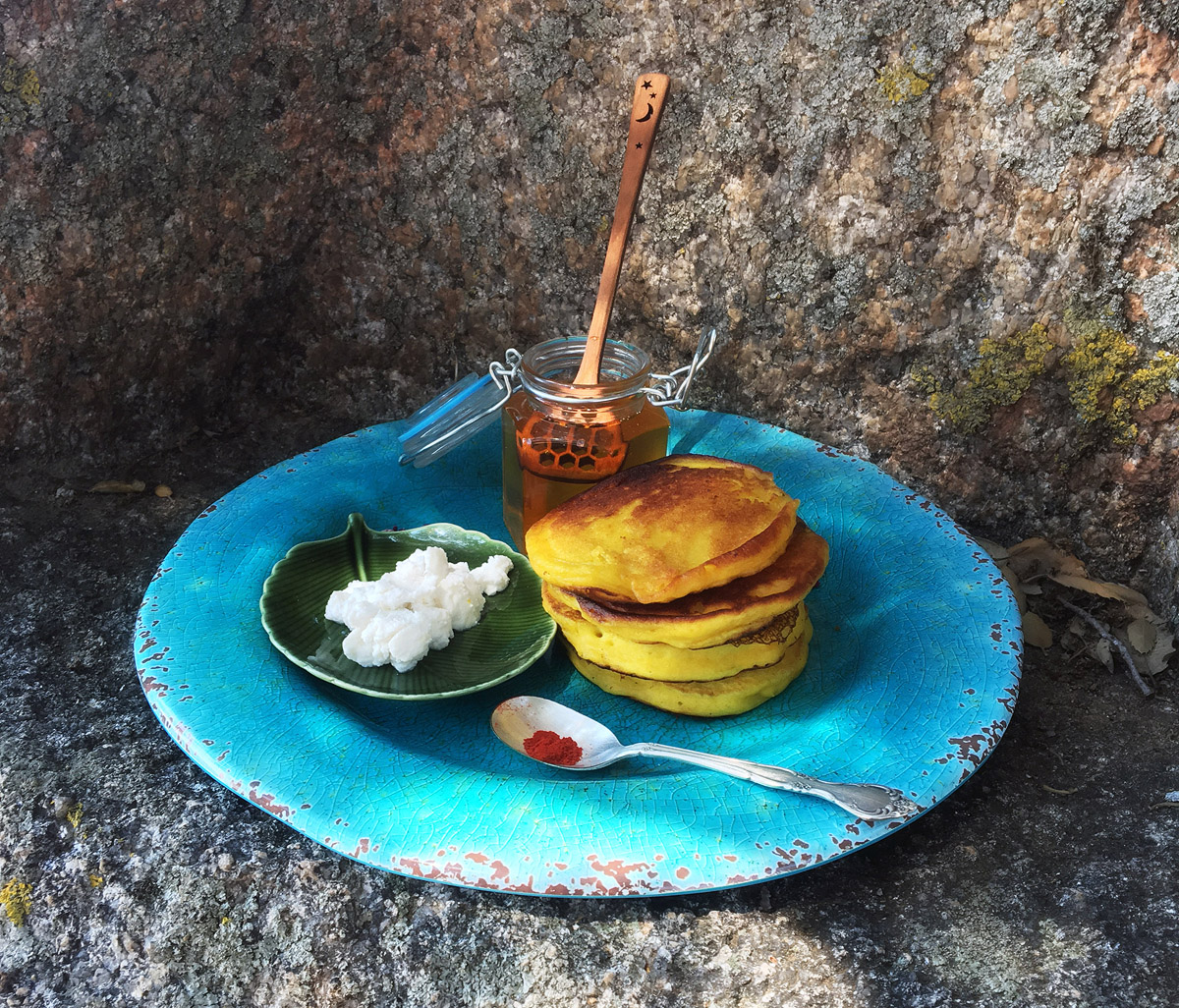 Saffron Pancakes with Ricotta & Honey
From my constant desire to familiarize my children with the various core cultures that make up who they are, I created a delicious and family-friendly recipe that uses the holy trinity and bridges the food cultures of Sardinia, and America. I hope you enjoy it!
Recipe: Saffron Pancakes with Ricotta and Honey
Makes about a dozen (12) pancakes
Prep time: 15 minutes
Cook time: 15 minutes
Total time: 30 minutes
Contains: gluten, dairy, eggs
INGREDIENTS:
1 cup ricotta cheese (sheep milk is preferred)
1 cup all-purpose flour (or all-purpose *gluten-free flour)
1/2 teaspoon baking soda
1/8 teaspoon of crushed saffron, or about 5 strands of good quality **
Pinch of salt
2 tablespoons honey + more for serving
3/4 cup milk
2 eggs
1 teaspoon vanilla extract
1 tablespoon of olive oil
METHOD:
About 15 minutes before you start cooking, place the ricotta in a fine mesh strainer over a bowl to drain off excess liquid.
Let it sit in the strainer while you prepare the batter and heat the skillet.
Whisk together flour, baking soda, saffron, and salt in a small bowl.
After about 15 minutes in the sieve press the ricotta lightly in the strainer to remove any extra water, then place the cheese in a medium-sized mixing bowl.
Add the honey, milk, eggs, and vanilla and whisk together until it is smooth.
Slowly add the dry ingredients to the ricotta mixture, stirring gently until just combined.
Heat a cast iron skillet or griddle over medium-high heat.
Heat the olive oil in the pan and spread it around with a silicone pastry brush to coat the surface.
Pour the batter (about ¼ cup at a time) onto the hot skillet.
Cook the pancakes for about 2-3 minutes, until the bottom side, touching the skillet is golden and a few bubbles form on the top of pancakes.
Flip the pancakes and cook another 2 to 3 minutes, until golden brown.
Repeat with the remaining batter. Serve hot with drizzled honey.
*Also tested with gluten-free flour mix
**Note: There is a lot of confusion about how much saffron to use in a recipe. It greatly depends on the quality of the saffron and a little goes a long way. So opt for quality over quantity, and start with a small amount, around 5 strands.
You get the most flavor out of your saffron by crushing it – this releases the flavor and makes the color stronger too.
More related posts:
Live Like a Sardinian: The Key to Longevity
Traditional Sardinian Food: Malloreddus and Maialetto
Summer Solstice Apricot "Dutch Baby"
Sardinia, Land of Many Faces
Why We Moved to Sardinia