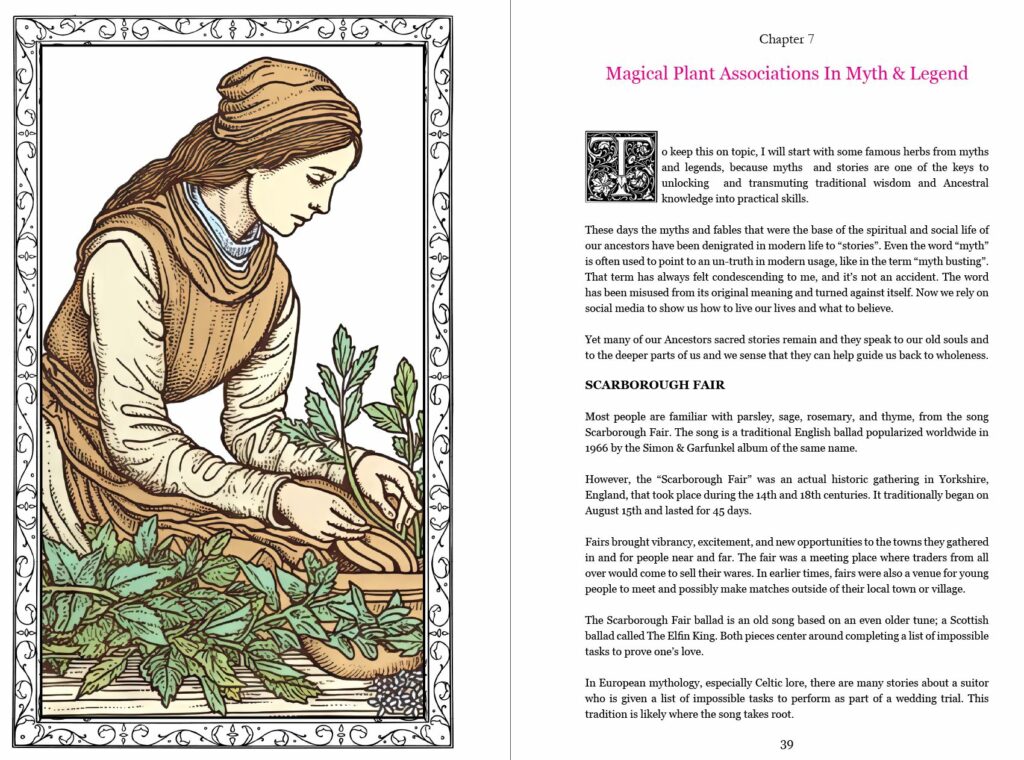 I am excited to share some projects I am working on that you will love! I have recently created my own hybrid of a Substack situation for people interested in my work.
Through my mailing list, subscribers receive twice-a-month tastes of what I share with my paid subscribers on Patreon. In this post, I will share two new, exciting additions to paid subscriptions, plus other resources already in the Patreon Resource Library.
Witches' Brews—Teas, Sauces & Other Potions: Old World Lore & Recipes from Hearth & Hedge
A lot of forward momentum is happening with my upcoming book, Witches' Brews—Teas, Sauces & Other Potions: Old World Lore & Recipes from Hearth & Hedge.
It includes almost 40 seasonal recipes, plus history, folklore, health, and magical properties for about 30 sacred plants (especially ones from folklore and fairytales!)
While I'm still editing (the text on this image is still being edited – this is just a sample), my husband, Roberto, has been busy formatting the book for print and working on the images.
But it's starting to look amazing, so I wanted to share a sneak peek with you!
Starting in May (2023), in addition to the library of resources already available, my Patreon members will begin receiving chapters (w/ illustrations!) of Witches' Brews each month. Eventually, the whole digital book will be shared.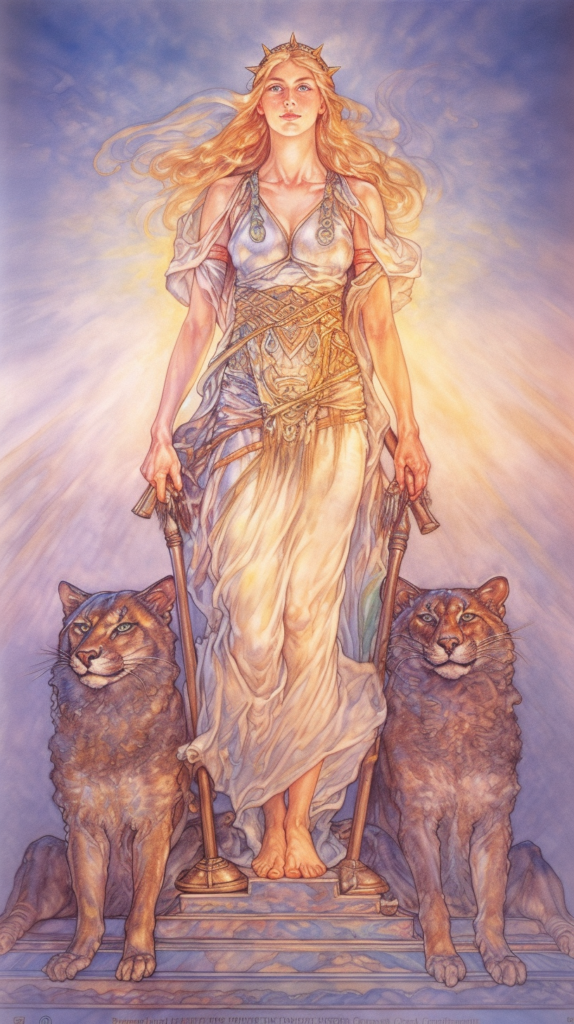 Sacred Threads: Love, Sex, War & Beauty
Patreon Members will also start receiving a new booklet I've been working on, Sacred Threads: Love, Sex, War & Beauty.
It explores the mystery of pre-Christian Germanic and Ancient Roman spirituality and how they connect to their Indo-European roots through the common hallmarks of their cultures.
Not only is there a lot of historical information, I also share rituals and other ways to connect with the material, including specific deities in those pantheons. I also share other modern resources, like movies, books, and music, that connect our modern world to the past.
This booklet will also be shared in installments over a few months as well.
Patreon Resource Library
Patreon members at all levels (starting at $8/month) already have access to an entire resource library aimed to inspire us to align our ancient hearts to the rhythm of the season.
*ALL the Seasonal Monthly Guides (14 in total. Usually between 50-100 pages)- each one valued at $5
*Special Sacred Food (Ritual Recipe) booklets (6 in total. 50 pages on average) – each one valued at $5
*Monthly curated list of all the available resources, including guides, booklets, and podcast episodes
*Discounts
All illustrations in this post & in my books are by my husband, the artist, Roberto Campus.
Related Posts:
Hearth Magic: Portal to the Otherworld
Thorn & Hedge Magic for Spring
Saint John's Wort: Shine Your Light