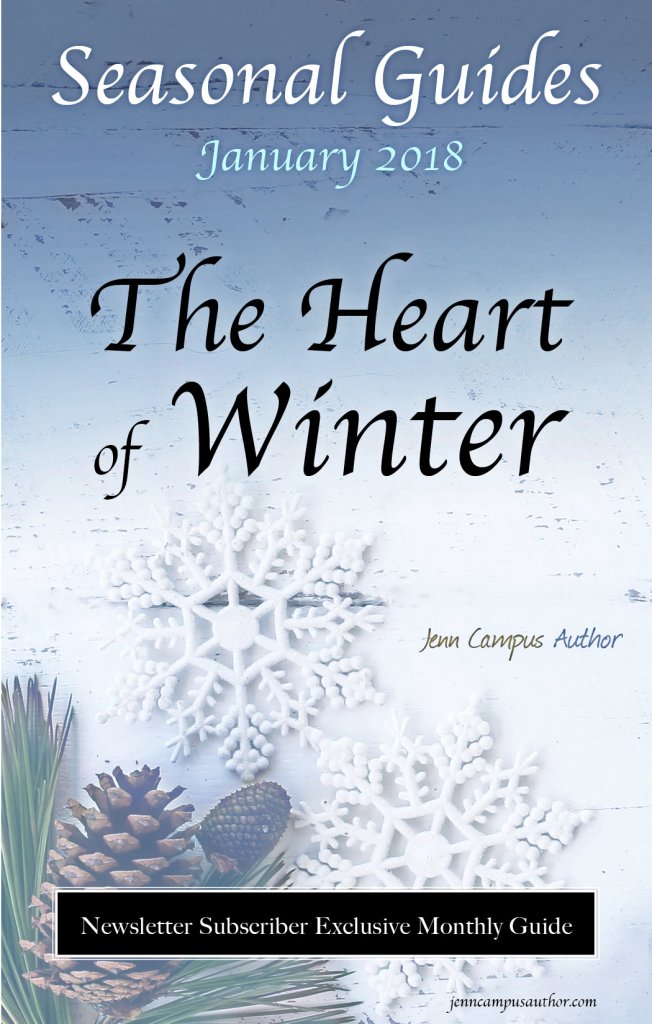 Seasonal Guide for January 2018 : The Heart of Winter
January is the heart of winter in between beats. After the storm of the holiday season and before the earth starts gearing up for Spring, this is the perfect time to slow down and take a deep breath.
By Jenn Campus
This guide is 20+ pages and shares ideas to nourish yourself, body, mind, and spirit during this time of year that feels very insular to many people.
It also includes ideas for celebrating Befana or the Epiphany as it is known to most, celebrated on January 5th and 6th. This is another holiday with ancient roots that includes a friendly witch who gives treats to those with a clean house!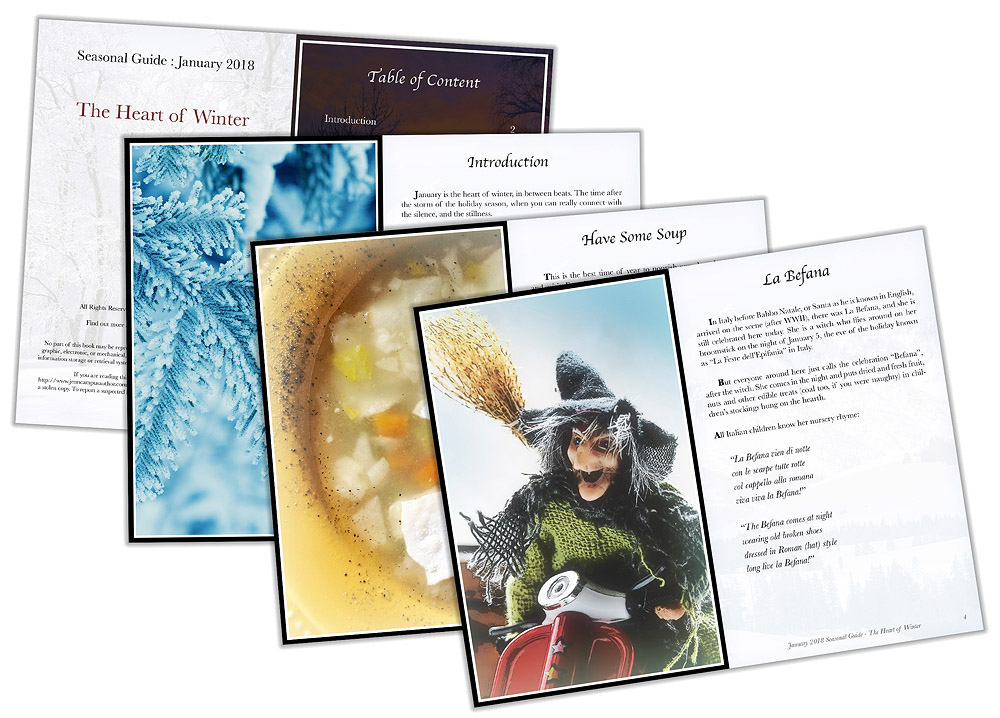 ---
This downloadable PDF guide is only available to patrons of Old Ways for Modern Days.

Support Old Ways for Modern Days to get your copy.