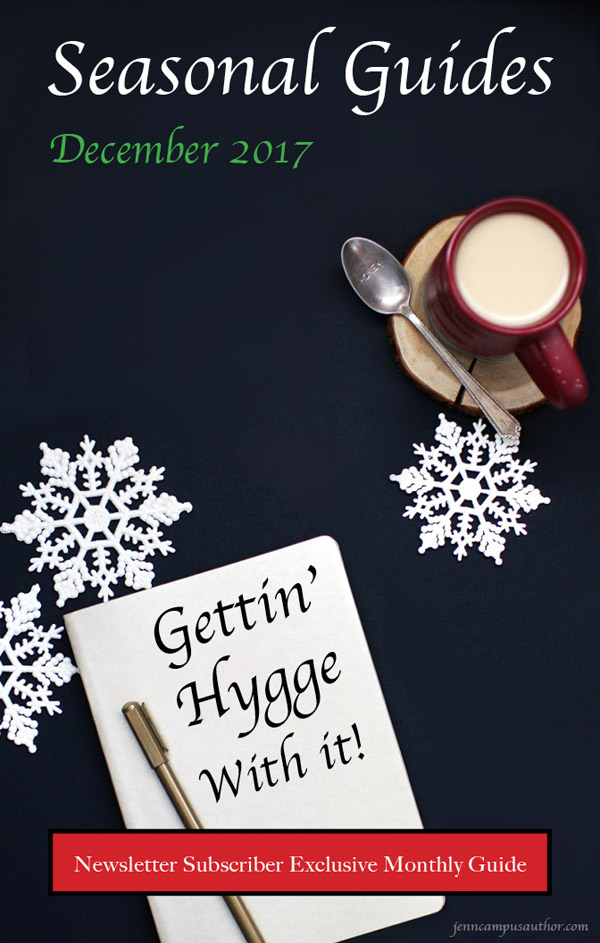 Seasonal Guide for December 2017: Gettin Hygge With It
Learn how Hygge is the secret to warming away the Winter Blues with my monthly guide for December.
By Jenn Campus
20 pages of Hygge – learn what it is and how to cultivate it with activities & recipes.
Inside you will find how hygge, the Scandinavian concept of coziness and comfort is the secret to warming away the winter blues and can help you find your joy. Hygge is a feeling and a state of mind that you can carry with you the whole holiday season.
The guide includes more information about what hygge is. You also get activities, simple rituals and NEW recipes for helping you to cultivate hygge in your own life, right here, right now.
This guide is part of my series of monthly seasonal illustrated guides where I share information about traditions, rituals, cuisine, and nature and how to connect with the time of year.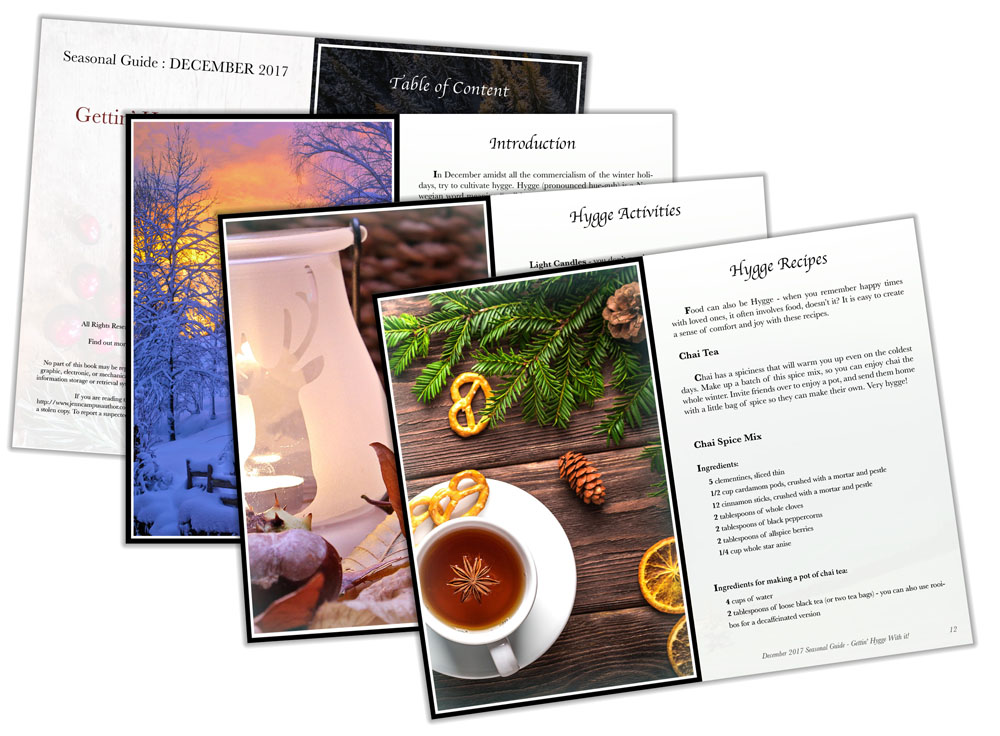 ---
This downloadable PDF guide is only available to patrons of Old Ways for Modern Days.

Support Old Ways for Modern Days to get your copy.